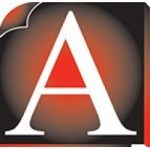 Customer Service Representative
EXPERIENCE IN FLOORING INDUSTRY IS A PLUS!
Fast paced & growing full service flooring company in Kent, which services the multi-family industry in the greater Puget Sound area. We are looking to expand our customer service/order desk and accounting departments. Prefer candidate to be fluent in Spanish.
All qualified candidates must possess the following skills:
* Proficient in Windows Office
* Proficient use of Internet
* Strong communication and telephone skills
* Problem solving skills
* Excellent customer service
* Self-motivated
* Reliable transportation and good driving record
* Great attitude
* Ability to be effective and maintain accuracy in a fast-paced, high volume, client-driven environment is critical.
Departments: Customer Service & Accounting
Role: Responsible for client orders received via fax, email and phone or billing and collecting. Maintaining customer files and updating as necessary.
Required skills/abilities:
* Proficiency in Microsoft Office
* Strong verbal & written communication
* Attention to detail and accuracy
* Ability to prioritize and meet deadlines
* Excellent organizational skills and able to multitask
* RFMS knowledge/experience a plus
* Flexibility to work both individually and in a team-oriented environment
Duties and Responsibilities:
* Answering phones
* Data entry of customer orders
* Filing
* Assist in special project coordination
A plus:
Speaks: Spanish, Russian, Ukraine, etc.
Has general knowledge about carpet/vinyl materials and/or installations.
Full time or part time, M-F, hours vary. After probation periods & hour qualifications are met, generous medical/dental benefits, Simple IRA plan and Profit Sharing are available.
Compensation: Depending on experience
Please reply to this ad via email with position in the subject line. Resume must be attached as a .pdf or Word document to be considered for available positions. Due to expected high volume of applications, we will contact only those chosen for the interview process.
Job Type: Full-time or part time
Work Remotely
Job Types: Full-time, Part-time
Pay: $18.00 - $20.00 per hour
Schedule:
8 hour shift
Day shift
Monday to Friday
Education:
High school or equivalent (Preferred)
Work Location: In person
To apply for this job please visit LinkedIn.