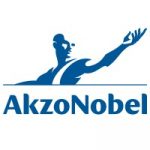 Customer Service Representative
We've been pioneering a world of possibilities to bring surfaces to life for well over 200 years. As experts in making coatings, there's a good chance you're only ever a few meters away from one of our products. Our world class portfolio of brands – including Dulux, International, Sikkens and Interpon – is trusted by customers around the globe. We're active in more than 150 countries and have set our sights on becoming the global industry leader. It's what you'd expect from the most sustainable paints company, which has been inventing the future for more than two centuries.
Job Purpose
To coordinate powder sales activities including - Order to Cash Management, Customer Complaints and enquiries.
Responsabilies
Comply with AkzoNobel HSE policies and standards.
Order to Cash Management – responsible for customers' calls, order processing, shipping, invoicing, statements, returns, claims, export documents.
Manage Daily Priorities.
Manage back orders review on daily bases.
Customer Complaints – in conjunction with sales managers ensure that complaint's charter is updated and managed through to resolve/response to customer.
Co-ordinate customer information requests and support sales managers with administration tasks.
Direct customer queries to technical support.
General office administration.
Ensure compliance with AkzoNobel Code of Conduct, and demonstrate integrity and responsibility in our actions
Requirements
Good Customer Service experience with a strong customer focus
Able to adapt to changes, flexibility and open minded.
Good export experience INTRA and EXTRA CEE (incoterms-customs documents-invoicing-declarations-ADR-customs tariff, MRN, IMO, IATA, etc.)
Experience in SAP – beneficial
High level of accuracy and attention to detail
Excellent interpersonal skills, able to enthuse and influence.
Self-starter with the ability to operate independently & proactively, giving consistent and stable performance.
Able to establish credibility quickly in order to foster effective working relationships with a wide range of internal and external contacts.
Practical experience of problem solving in diverse customer environments in order to rectify unpredicted customer situations.
Able to work in team.
Proficient in Microsoft Word and Excel.
Qualifications
Educated to minimum of A Level standard or equivalent or significant on-the-job experience.
Excellent command of English language.
Another language is required: French/Russian
At AkzoNobel we are highly committed to ensuring an inclusive and respectful workplace where all employees can be their best self. We strive to embrace diversity in a context of tolerance. Our talent acquisition process plays an integral part in this journey, as setting the foundations for a diverse environment. For this reason we train and educate on the implications of our Unconscious Bias in order for our TA and hiring managers to be mindful of them and take corrective actions when applicable. In our organization, all qualified applicants receive consideration for employment without regard to race, color, religion, sex, sexual orientation, gender identity, national origin, age or disability.
Requisition ID: 30775