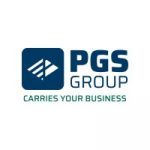 Customer Service/Onthaal (M/V)
Als Customer Service medewerker ondersteun je de operationele werking van de organisatie met allerhande administratieve en commerciële taken.
Welke taken zal je uitoefenen?
Je ondersteunt de operationele werking met allerlei administratieve en commerciële taken:
Je onthaalt derden, je zet meeting rooms klaar.
Je onthaalt (buitenlandse) chauffeurs aan het loket.
Je maakt leverbonnen/verzendnota's en CMR's voor de chauffeurs op.
Je archiveert leveringsbonnen.
Je doet telefonisch onthaal.
Je volgt je eigen klantenportefeuille op.
Je houdt ons ERP-systeem m.b.t. facturatie up-to-date.
Je neemt taken van je collega's over bij afwezigheid.
Wie zoeken we?
Je beschikt over een Bachelor of gelijkgesteld door ervaring. Iedere ervaring in gelijkaardige functie is meegenomen maar belangrijker is je wil om te werken en te slagen in je job.
Je bent een administratieve duizendpoot met oog voor detail
Je hebt een goede talenkennis: Nederlands, Frans, Engels. Kennis van elke andere taal (Duits, Pools, Russisch, …) is een troef.
Je bent een vlotte communicator met zin voor initiatief.
Je hebt een positieve en flexibele mindset.
Je hebt een work hard/play hard mentaliteit.
Bij drukke momenten behoud je het overzicht en kan je prioriteiten stellen.
Je beschikt over teamspirit waarbij je je teamleden steeds informeert over je activiteiten.
Je bent multifunctioneel en dus bereid om andere taken aan te leren en op te nemen.
Je bent stressbestendig.
Je hebt organisatietalent en je kan zelfstandig werken.
Je hebt een goede kennis van MS Office.
Je hebt positieve persoonlijkheid en bent een teamplayer.
Je bent klantvriendelijk en servicegericht.
What's in for you?
Je komt terecht in een bedrijf waar er enorm veel belang gehecht wordt aan de veiligheid en de gezondheid van de werknemers.
Naast een aantrekkelijke verloning, geniet je van verschillende extralegale voordelen.
Je werkt fulltime van maandag tot en met vrijdag.
Aangezien we actief zijn in 8 landen, krijg je de mogelijkheid om te werken in een internationale omgeving.
Meer weten?
👉 Neem een kijkje op onze website: https://www.pgsgroup.com/nl/jobs/customer-service-onthaal
To apply for this job please visit LinkedIn.