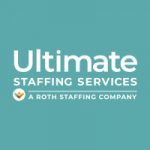 Customer service Health Care member advocate direct hire $45,000- $52,000 Quincy
Job Description

Customer service Health Care member advocate direct hire $45,000- $52,000 Quincy, MA Remote 1-2 days a month in office after training

Location:
Remote/ Company based out of Quincy, MA, must train onsite for approximately 12 weeks
Base Salary:
=$45,000- $52,000 yearly
Variable Shifts
: 11:00am- 7:00pm or 12:00 noon- 8:00pm shifts offered currently
Job Summary/MEMBER ADVOCATE


The primary goal of the Member Advocate is to conduct phone outreach to members in order to establish eligibility for Social Security benefits (SSI/SSDI). Work in close collaboration with members and MCO plans to identify potential qualifying circumstances to enroll the members into disability entitlement programs. Interview members to understand the implications and complexities of their medical state and its impact on their ability to function. Act as a liaison between members, Social Security Administration and/or other organizations to ensure the application is processed promptly and effectively.
Responsibilities

Interview and screen members via phone to determine eligibility.
Educate members and his/her family on various social security programs and the importance of utilizing the programs.
Identify appropriate social security entitlement programs for members and facilitate enrollment when needed.
Help members identify and obtain necessary resources. Interact with members, MCO plans, attorneys, physicians and family members directly either orally or in written correspondence to acquire necessary information to complete the application process.
Document cases including assessment and member's consent to obtain assistance and release forms. Minimum Requirements:
Associate's Degree in related field or equivalent combination of education and experience
3 years of call/contact center experience, handling high volume inbound and outbound calls.
Excellent interpersonal skills and phone manner.
Bilingual (English/Spanish/Portuguese/Vietnamese/Chinese/Russian), preferred.
Strong analytical and decision-making skills.
Self-motivated, responsible, and accountable. Identifies own learning needs and seeks appropriate

Feel free to send resumes to: jcorriveau@ultimatestaffing.com for consideration


We are an equal opportunity employer and make hiring decisions based on merit. Recruitment, hiring, training, and job assignments are made without regard to race, color, national origin, age, ancestry, religion, sex, sexual orientation, gender identity, gender expression, marital status, disability, or any other protected classification. We consider all qualified applicants, including those with criminal histories, in a manner consistent with state and local laws, including the City of Los Angeles' Fair Chance Initiative for Hiring Ordinance.
To apply please email your resume to jcorriveau@ultimatestaffing.com