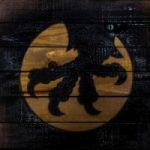 Customer Service Associate
Would you love to join a team where hard work is appreciated and rewarded? Here at Microtech Knives, we believe in creating the world's best cutting tools. We have extremely high-quality standards and world-renowned craftsmanship. Just as everyone one of our knives is exceptional, we believe every one of our team members is a cut above the rest. If you would like to join the best of the best, consider applying with Microtech Knives, Inc.
Who is Microtech Knives, Inc.?


For over 20 years, Microtech® has been working to build a long-standing tradition of innovation and quality in the knife industry. In a world of ever-changing technology, we strive to ensure our customers have access to the latest advancements in knife making while continuing to maintain a humanized element throughout the manufacturing process. This passion, combined with tireless dedication, and the support of loyal customers has promoted growth and the evolution of the Microtech brand. The employees on our team share the same level of dedication that this company was built on.
All About This Opportunity


The customer service is responsible for managing customer service agents and monitoring their performance while still providing excellent service to the customer. In this role, you will schedule agents, assistants, and representatives, resolve emergency issues, provide training for new employees, and handle service issues beyond agent capability. You will also be required to meet all customer and company expectations.
What you'll be doing!

Document customer service discussions and actions
Maintain accurate records and files of documentation
Maintain all customer service procedures and policies
Record, organize, and file customer interactions and profile/account changes
Provide resources for quality customer service
Address and resolve team and customer conflicts
Anticipate and resolve customer service issues
Maintain a professional workspace and workflow
Address returns, refunds, credits, and shipping tracking numbers
Lead returns team and participate in repairing products and ensuring customer satisfaction.


What you'll need to WIN!

Excellent customer care and focus; ability to assess customers' needs and provide answers, paths, troubleshooting help, or methods for a positive customer experience.
Able to think fast, find answers, and respond quickly to customer issues, all with a polite, empathic, and professional voice and manner.
Able to multitask, prioritize, and manage time efficiently.
Encouraging and respectful to team and staff; able to mentor and lead.
Able to analyze data and return authorization statistics and translate results into better solutions.
Excellent verbal and written communication skills
Self-motivated and self-directed
Comfortable in both a leadership and team-player role
Creative problem solver who thrives when presented with a challenge.
Mechanical abilities and comfortable with product repair
Focused on customer service.
Previous experience in customer support, client services, sales, or a related field
Excellent at communicating over the phone and handling phone systems.
Basic computer skills and experience with tracking and recording call information, filing documents, or updating customer profiles/accounts; may include entering and tracking merchandise, scheduling with Microsoft Office Suite or similar software.
Able to concentrate on multiple problems at once.
Excellent time management and prioritization skills
Ability to answer phone, listen actively, relay information, and type basic information simultaneously.
Customer-focused for a positive customer experience and resolution


What's in it for you?

Strong Dynamic Team
Competitive Compensation
Excellent Growth Opportunities
Top Benefits
Market Leader Employer


Let's Talk!


Microtech Knives, Inc.
321 Fanning Fields Lane
Mills River, NC 28759
(828) 684-4355
www.microtechknives.com
Microtech Knives, Inc. is an equal employment opportunity employer such that all qualified applicants will receive consideration for employment without regard to race, color, age, religion, sex, sexual orientation, gender identity/expression, national origin, disability or protected veteran status.