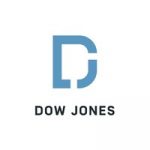 Customer Service Associate (Mandarin and Cantonese) -Hybrid
Job Description


The Customer Service Department's mission is to provide superior customer experiences that are purposeful, seamless, consistent, and that are in-line with our world-class B2C and B2B brands.
Our Customer Service Teams provide 1st through 3rd level support for our global customers and client contacts. Our Customer Service team is responsible for Training, Quality Management, Service Performance Reporting, Service Design, and the Systems that support the Customer Service team. All of our team members are passionate about always being the 'customer' and work to incorporate our CS core values into their work every day. We are looking for applicants that are Curious, Unique, Self-Starters, Team Players, Open, Motivated, Educated, and Respectful.
We encourage anyone that wants to join us in our vision to lead Dow Jones in being a customer-obsessed organization to apply.
Customer Service Associate - PIB (Hybrid)
Based in: Hong Kong or Singapore (APAC)
Reports to: Customer Service Supervisor
Position Summary


The position resides in the Customer Service Team, reporting to the Customer Service Supervisor. We are currently looking for a Customer Service Associate. Someone who has a passion for helping people and truly has a can-do attitude. We are offering a career with a recognized leader in the world of global news and business information. This is an opportunity to be a part of a multinational organization that focuses on its people. Dow Jones is searching for candidates who want to work within our Global Customer Service team to learn and grow from this position.
Key Responsibilities

Provide high-level telephone, email, and web chat support for the Dow Jones suite of PIB products; including Factiva, Dow Jones Risk & Compliance, and Dow Jones Newswires.
Answer global customer queries concerning content/data, product navigation, billing/account administration, and more.
Provide professional-level support to retain Dow Jones customers and increase customer loyalty.
Strong ability to multitask, prioritize, and enthusiastically resolve customers' concerns while consistently providing superior levels of customer service.
Ensure all relevant procedures are followed from beginning to resolution.
Ensure all key performance indicators and service levels are met.
Actively seek out opportunities for self-improvement, and participate in new product and procedural training.
Work with other Dow Jones departments to ensure escalated issues are handled efficiently and correctly.

Qualifications


Required
Highly proficient in Mandarin and Cantonese, for both written and verbal communication within a corporate environment
Fluent in English, for both written and verbal communication
Commitment to customer satisfaction with the ability to build and develop relationships to identify problems, assess needs, and find solutions
Ability to listen, empathize, and effectively handle challenging customer inquiries in a professional and pleasant manner
Ability to maintain a positive attitude in an often busy and stressful environment
Ability to understand new technical systems and applications quickly
Attention to detail and the ability to multitask, prioritize, and meet deadlines
Positive outlook on change and flexible approach to team-based work environment and structure
Ability to follow a large set of procedural guidelines and to be independently resourceful when investigating/researching complex customer queries

Preferred

Experience in a contact center and/or customer service environment

Desired
Salesforce experience a plus
Desire to grow within the company
College degree desired
Previous research experience desired
Fluent in German/French/Spanish/Chinese/Japanese/Italian/Russian a plus (in addition to the language applied for)

Our Benefits
Comprehensive Healthcare Plans
Paid Time Off
Retirement Plans
Comprehensive Insurance Plans
Education Benefits
Family Care Benefits
Employee Referral Program

Dow Jones, Making Careers Newsworthy - All qualified applicants will receive consideration for employment without regard to race, color, religion, sex, national origin, protected veteran status, or disability status. EEO/AA/M/F/Disabled/Vets. Dow Jones is committed to providing reasonable accommodation for qualified individuals with disabilities, in our job application and/or interview process. If you need assistance or accommodation in completing your application, due to a disability, email us at talentresourceteam@dowjones.com. Please put "Reasonable Accommodation" in the subject line.
Business Area: PRINT & ENT SVCS - CUSTOMER SERVICE
Job Category: Customer Service/Support Group
Union Status


Non-Union role
Since 1882, Dow Jones has been finding new ways to bring information to the world's top business entities. Beginning as a niche news agency in an obscure Wall Street basement, Dow Jones has grown to be a worldwide news and information powerhouse, with prestigious brands including The Wall Street Journal, Dow Jones Newswires, Factiva, Barron's, MarketWatch and Financial News.
This longevity and success is due to a relentless pursuit of accuracy, depth and innovation, enhanced by the wisdom of past experience and a solid grasp on the future ahead. More than its individual brands, Dow Jones is a modern gateway to intelligence, with innovative technology, advanced data feeds, integrated solutions, expert research, award-winning journalism and customizable apps and delivery systems to bring the information that matters most to customers, when and where they need it, every day.
If you are a current employee at Dow Jones, do not apply here. Please go to the Career section on your Workday homepage and view "Find Jobs - Dow Jones." Thank you.
Req ID: 31337