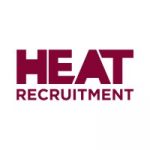 Customer Representative
Job Title: Customer Representative

We are looking for a highly motivated and customer-focused individual to join our client's insurance team as a Customer Representative in Andover. In this role, you will be responsible for providing excellent customer service to our clients and assisting them with their insurance needs.

Key Responsibilities

Communicating with customers via phone, email, and in-person to provide information on insurance policies, answer questions, and resolve issues.

Processing insurance applications, renewals, and cancellations, and ensuring that all required documentation is complete and accurate.

Handling claims and helping customers to navigate the claims process.

Maintaining accurate customer records and keeping up-to-date with changes in policies and procedures.

Requirements

Previous experience in a customer service role is essential, but no prior insurance experience is required.

Excellent communication skills, both verbal and written.

Strong problem-solving skills and the ability to think on your feet.

Excellent attention to detail and the ability to multitask in a fast-paced environment.

A positive and friendly demeanor, with a strong desire to provide the best possible customer service.

Working Hours

The working hours for this role will be between 9-6, Monday to Friday, with start times varying. Additionally, there will be 1 Saturday in 2 (9-4), with time back in lieu to use in the week.

What next?

Apply today to be considered for this opportunity. If suitable, one of our specialist consultants will be in contact to discuss the opportunity with you in detail prior to submitting your CV to the client. In this discussion we will aim to identify your specific skills and motivations, and where appropriate recommend other relevant opportunities to you that match your requirements.

Additionally, refer a friend or colleague to us and receive £200 in vouchers if we assist them in securing a new career.