Archived (not relevant)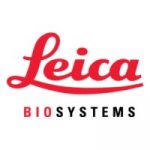 Customer Care Specialist DSA (w/m/d)
GERMAN
(Please scroll down to see the English version.)
Die Mission von Leica Biosystems "Advancing Cancer Diagnostics, Improving Lives" ist das Herzstück unserer Unternehmenskultur. Wir sind ein weltweit führendes Unternehmen in der Krebsdiagnostik mit dem umfassendsten Portfolio von der Biopsie bis zur Diagnose. Unsere benutzerfreundlichen und durchweg zuverlässigen Produkte tragen dazu bei, Arbeitsabläufe effizienter zu gestalten und die Diagnosesicherheit zu erhöhen. Unsere Mitarbeiter wissen, dass in der Krebsdiagnostik jeder Augenblick zählt. Wenn Sie zu uns kommen, tragen Sie dazu bei, Lösungen zu entwickeln, die genaue Diagnosen ermöglichen und Ängste in Antworten verwandeln. Kommen Sie in unser vielfältiges, globales Team von talentierten Mitarbeitern und lassen Sie sich inspirieren, jeden Tag zu wachsen.
Leica Biosystems ist stolz darauf, mit sechs anderen Diagnostik-Unternehmen bei Danaher zusammenzuarbeiten. Gemeinsam arbeiten wir mit Hochdruck daran, das Leben von Patienten mit diagnostischen Instrumenten zu verbessern, die die größten gesundheitlichen Herausforderungen der Welt angehen.
Unsere Vision bei Leica Biosystems ist es, die Krebsdiagnostik voranzutreiben und Leben zu verbessern.
Als
Customer Care Specialist DSA (w/m/d)
unterstützen Sie die Kunden der Leica Biosystems und das internationale Vertriebsteam in allen Formen der Auftragsverwaltung. Dies umfasst unter anderem die Erstellung und Verwaltung von Kundenaufträgen, die Sicherstellung der termingerechten Lieferung unserer Produkte, sowie die Bearbeitung von Reklamationen. Sie sind der Hauptansprechpartner für unsere Distributionspartner und die Vertriebsorganisation für alle auftragsbezogenen Aktivitäten.
Diese Position ist Teil unseres Customer Care Team an unserem
Standort
in
Wetzlar
und bietet die Möglichkeit eines
hybriden
Arbeitsplatzmodells.
In dieser Funktion sind Ihre Aufgaben:
Sie empfangen und bearbeiten die Bestellungen unserer Distributoren und verwalten die Bestelländerungen oder -anpassungen dieser
Sie koordinieren eine rechtzeitige Lieferung, um die Bedürfnisse des Kunden zu erfüllen und die Anzahl der offenen Bestellungen am Monatsende zu minimieren
Sie arbeiten eng mit der Global Supply Chain zusammen, um Lieferinformationen, Lagerbestandsinformationen und den Status über geplante Sendungen zu erhalten.
Zusammen mit der Kreditabteilung überprüfen Sie den Kreditstatus der Kunden und der definierten Zahlungsmethode (Vorauszahlung oder auf Rechnung)
Sie bereiten die Papiere (Originalbestellung, Rechnungskopien und Retourennachweis, Zollpapiere) vor und stellen sicher, dass Gutschriften erstellt und ausgegeben werden
Zu den wesentlichen Anforderungen der Stelle gehören:
Erste Berufserfahrung in der Kundenbetreuung, bevorzugt im Export
Gute Kenntnisse mit Standard IT Tools (Windows, MS Office, SAP, Salesforce.com)
Fließende Deutsch- und Englischkenntnisse
Sehr genaue Arbeitsweise, Eigeninitiative und Prozessorientierung
Es wäre von Vorteil, wenn Sie außerdem über Erfahrung in folgenden Bereichen verfügen:
Kenntnisse in der SAP-Auftragsabwicklung sind wünschenswert, aber nicht zwingend erforderlich, ggf. auch ein anderes technisches ERP-Produktwissen
Erfahrungen in CRM-Systemen
Wir bei Leica Biosystems glauben an die Entwicklung einer besseren, nachhaltigeren Belegschaft. Wir erkennen die Vorteile flexibler, hybrider Arbeitsvereinbarungen für geeignete Positionen an und setzen uns für eine bereichernde Karriere ein, unabhängig von der Arbeitsvereinbarung. Diese Stelle kommt für eine hybride Arbeitsvereinbarung in Frage, bei der Sie in Teilzeit am oben genannten Unternehmensstandort und in Teilzeit von zu Hause aus arbeiten können. Weitere Informationen zu dieser Kombination erhalten Sie von Ihrem Vorstellungsgesprächsteam. Entdecken Sie die Flexibilität und die Herausforderung, die Ihnen die Arbeit bei Leica Biosystems bieten kann.
ENGLISH
As
Customer Care Specialist DSA
(f/m/d) you will support Leica Biosystems' customers and the international sales team in all forms of order management. This includes, among other things, creating and managing customer orders, ensuring on-time delivery of our products, and handling complaints. You will be the main point of contact for our distribution partners and sales organization for all order related activities.
This position is part of our Customer Care team at our Wetzlar location and offers the opportunity of a hybrid job model.
In this role, your responsibilities include:
You will receive and process orders from our distributors and manage order changes or adjustments to these.
You will coordinate timely delivery to meet customer needs and minimize the number of open orders at the end of the month
You will work closely with Global Supply Chain to obtain delivery information, inventory information and status on scheduled shipments.
Together with the credit department, you will verify the credit status of customers and the defined payment method (prepayment or on account)
You will prepare paperwork (original purchase order, invoice copies and proof of return, customs paperwork) and ensure credit memos are prepared and issued
Essential requirements of the position include:
Initial work experience in customer service, preferably in export
Good knowledge with standard IT tools (Windows, MS Office, SAP, Salesforce.com)
Fluent English, conversational German and Turkish/Arabic/Russian are an advantage
Very precise way of working, initiative and process orientation
It would be an advantage if you also have experience in the following areas:
Knowledge in SAP order processing is desirable but not mandatory, possibly also other technical ERP product knowledge.
Experience in CRM systems
When you join us, you'll also be joining Danaher's global organization, where 80,000 people wake up every day determined to help our customers win. As an associate, you'll try new things, work hard, and advance your skills with guidance from dedicated leaders, all with the support of powerful
Danaher Business System
tools and the stability of a tested organization.
At Danaher, we value diversity and the existence of similarities and differences, both visible and not, found in our workforce, workplace and throughout the markets we serve. Our associates, customers and shareholders contribute unique and different perspectives as a result of these diverse attributes.
If you've ever wondered what's within you, there's no better time to find out.