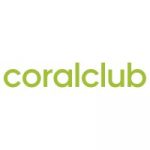 Customer Care Specialist
An international Coral Club company is looking for an employee!
For more than 20 years we have been developing, manufacturing and promoting comprehensive solutions for health: vitamins, cosmetics and eco-friendly household chemicals. Our products are used by millions of grateful consumers around the world.
Our team is growing and we are currently looking for a Customer care specialist in Berlin, Germany.
Responsibilities:
- Consultation and sale of goods to customers;
- Making orders in the program;
- Product acceptance;
- Inventory of product residues;
- Checking expiration dates.
Qualifications:
-Еxperience in customer sales required;
- Ability to communicate clearlyin German and Russian or English languages;
- Good computer skills, including MS Office suite;
- Experience working with ERP and CRM software would be an andvantage;
- Understanding of general finance and budgeting, including profit and loss and balance sheet.
We offer:
- Working with colleagues from all over the world;
- Development in the international company;
- Comfortable office in Germany, Berlin;
- Our schedule is from Monday to Friday 09:00-18:00;
- Our team is young and friendly, always ready to help when needed and eager to develop and meet new people.
To apply for this job please visit LinkedIn.