Archived (not relevant)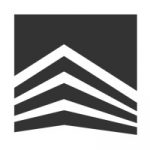 Customer Advisor Global Mobility (80-100%)
Are you a talented and motivated individual with a passion for providing exceptional customer service? ErekInvest Ltd. is a growing startup specializing in Real Estate advisory and Citizenship by Investment Services. We are seeking a Customer Advisor to support our young and dynamic team. As a Customer Advisor for Global Mobility, you will play a pivotal role in guiding our clients through the Citizenship by Investment process and ensuring a seamless and personalized experience.
Tasks
Provide expert guidance and consultation to clients interested in Citizenship or Residency by Investment opportunities.
Assist clients in understanding the available investment programs, eligibility criteria, and documentation requirements.
Manage client inquiries via various communication channels, including phone, email, and in-person meetings.
Participate in brainstorming sessions, where your perspectives will help shape the startup's direction.
Collaborate closely with our external partners to facilitate the application process for clients.
Demonstrate your commitment to delivering service excellence, upholding the startup's reputation.
Stay informed about industry trends, changes in regulations, and new investment opportunities.
Requirements
Bachelor's degree or higher from an accredited institution.
Fluency in English and Russian
Strong interpersonal skills and the ability to empathize with clients from diverse cultural backgrounds.
Work authorization in the UK is required. EU/Swiss or Israeli Passport would be a plus.
Previous experience in customer service, financial services, or the legal field is a plus.
Detail-oriented with excellent organizational and time management skills.
Benefits
Competitive compensation reflecting your contributions to the growth of our startup.
Joining a vibrant and close-knit team where your input truly matters and your ideas can shape company decisions.
Hands-on experience in an entrepreneurial setting, gaining insights into various aspects of the business.
Participate in brainstorming sessions and witness the transformation of innovative ideas into reality.
Flexibility in work arrangements, recognizing the importance of work-life balance.
Engaging company culture with team-building activities, outings, and events.
Exposure to the exciting and evolving field of Citizenship by Investment and global mobility.
Contributing to the startup's growth journey, potentially leading to expanded roles and responsibilities as the company expands.
If you are an ambitious, language-proficient individual who thrives in a startup environment, eager to learn, and ready to make a tangible impact, we encourage you to apply. To take the first step, submit your resume and a brief cover letter detailing your qualifications, language skills, and your passion for being a part of a dynamic startup team.