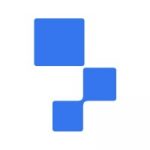 Cryptocurrency Account Manager
Full-Time, Remote, Local Candidates Only
Job Description:
We are seeking a German-speaking Account Manager to expand our business in Germany. This role requires communicating with clients to understand their needs and provide the best solutions. Additionally, the position involves maintaining client relationships and coordinating internal teams to ensure that customers have the best experience.
Responsibilities:
· Expand the German market and looking for affiliates' cooperate opportunities, such as professional traders, key accounts, community KOLs, and blockchain project parties.
· Familiarize yourself with different forms of channel cooperation in the industry and use various channels to find target customers.
· Build strong cooperative relationships with target key clients and maintain close communication with major customers/market makers.
· Participate in market research and competitor analysis, provide relevant market information and constructive suggestions for marketing decisions, and give timely feedback on market development and marketing progress.
Requirements:
· At least 1 year of relevant work experience, with experience in cryptocurrency exchange customer management preferred.
· Familiarity with cryptocurrency trading and contract derivative products.
Good business literacy, temperament, and image, strong affinity, and strong business development awareness.
Compensation:
· Base salary + high trading commission
· Generous team task bonuses
We also welcome job seekers proficient in other languages (French, Spanish, Russian, Persian, and Arabic).
If you're interested, please send a detailed resume to zed@tapbit.com.
To apply for this job please visit LinkedIn.