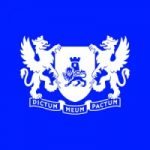 Credit Controller, CIS region, Russian Speaking
LSEG is a leading global financial markets infrastructure and data provider. We play a vital social and economic role in the world's financial system.
With our open approach, trusted expertise and global scale, we enable the sustainable growth and stability of our customers and their communities. We are leaders in data and analytics; capital formation and trade execution; and clearing and risk management.
Position Title:
Credit Controller for CIS region, based in Exeter (UK)
We are looking for a candidate for the position of Credit Controller who will be responsible for selected countries within the Commonwealth of Independent States (CIS) region in Eastern Europe.
It is offered on local terms and conditions. Location: Exeter, UK
We offer a challenging job in a fast growing environment that is driven by continuous developments and improvements, in which you can play an important role.
Job Description - Duties And Responsibilities
Operate all established collection procedures using initiative, imagination and flexibility to achieve targeted expectations/results while promoting customer good will.
To make contact with customers regarding all unpaid items, following up communications frequently executing global LSEG collection guidelines
As per Credit management engagement model and collection treatment plans.
To anticipate developments and to identify accounts that requires special attention and act decisively to resolve difficulties, disputes and consulting management where appropriate.
To develop and maintain harmonious and effective working relationships with all customers, departmental order management, Finance and Segment Sales colleagues in EMEA and Bangalore and where necessary to make client visits to resolve problems and promote co-operation.
To obtain sufficient information to assess the creditworthiness of newly proposed and existing customers promptly, efficiently and cost-effectively, using information sources appropriate to the level of exposure and liaising where necessary with colleagues and management. To ensure that all clients meet the company's requirements regarding the Table of Denials listing.
To promote and develop the involvement of the credit control department in Segment Sales and marketing activities.
To assist with the design and production of SOX reports and Revenue provision reports for management. To assist with special projects as and when required.
Drive continuous improvements in terms of DSO, resolving Incomplete cash/unapplied receipts, and reducing aged debts.
Support the roll out of new platforms for the CIS/CEE countries where necessary
Essential
PERSON SPECIFICATION - REQUIRED SKILLS AND EDUCATION
Excellent customer services experience
Excellent English verbal and written skills.
Excellent Russian verbal and written skills.
Desirable
Ukrainian verbal and written skills.
All round solid international Credit Management experience.
Ability to quickly become proficient end user of Get Paid and SAP and Order management systems like salesforce.com.
Strong detail handling skills and Excel skills.
Ability to understand customer and revenue impact with credit control related activities
Knows when to escalate appropriately when involved in a process chain
At LSEG, we believe that creating a diverse and inclusive organisation is fundamental to the way we deliver on our promise of creating essential partnerships and open opportunities. Our open culture is central to how we deliver our purpose – driving financial stability, empowering economies and enabling customers to create sustainable growth – in everything we do.
Working with us means that you will be part of a dynamic organisation of 25,000 people across 70 countries. However, we will value your individuality and enable you to bring your true self to work so you can help enrich our diverse workforce. You will be part of a collaborative and creative culture where we encourage new ideas and are committed to sustainability across our global business. You will experience the critical role we have in helping to re-engineer the financial ecosystem to support and drive sustainable economic growth. Together, we are aiming to achieve this growth by accelerating the just transition to net zero, enabling growth of the green economy and creating inclusive economic opportunity.
LSEG offers a range of tailored benefits and support, including healthcare, retirement planning, paid volunteering days and wellbeing initiatives.
We are proud to be an equal opportunities employer. This means that we do not discriminate on the basis of anyone's race, religion, colour, national origin, gender, sexual orientation, gender identity, gender expression, age, marital status, veteran status, pregnancy or disability, or any other basis protected under applicable law. Conforming with applicable law, we can reasonably accommodate applicants' and employees' religious practices and beliefs, as well as any mental health or physical disability needs.
Please take a moment to read this privacy notice carefully, as it describes what personal information London Stock Exchange Group (LSEG) (we) may hold about you, what it's used for, and how it's obtained,
your rights and how to contact us as a data subject.
If you are submitting as a Recruitment Agency Partner, it is essential and your responsibility to ensure that candidates applying to LSEG are aware of this privacy notice.