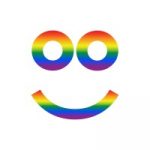 Counselor, Psychoterapist,Social Worker, Therapist
PsyMood, mental health support in your first language and based on your cultural background, whenever and wherever you need it!
PsyMood, is a digital platform designed to help individuals find the support they need in the language that they are most comfortable with. Communicating in the first language, cultural background, geographical location, interests, and personal needs, amongst other factors, are used in the PsyMoods matchmaking algorithm to pair users with service providers for online therapy sessions.
Born and developed in Toronto, PsyMood has the support of multiple mental health care professionals from all around the world. We at PsyMood understand it is not easy to talk about mental and emotional issues in our first languages, imagine having to speak in our second language! We know today Canada is home to a multicultural and diverse local and immigrant population that needs mental health support. We provide our multilingual & diverse specialists with all the tools they need to practice online through our compliant platform along with marketing support.
Job description:
We are primarily looking for Psychologists, Social Workers, Psychotherapists, Therapists, Counselors, Occupational Therapists, Registered Nurses, and Coaches to join us. We want to bring on board professionals that truly believe in our mission and want to be able to reach out to serve and provide therapy in various languages. Your purpose matters to us and we want you to succeed professionally and personally.
Register to our platform for free, until you get your first client and have the support to do sessions through the platform and increase your number of clients.
About you:
Provide Therapy in English, French, Indigenous languages, Italian, Russian, Cantonese, Mandarin, Hindi, Arabic, Urdu, Bengali, German, Spanish, Malaysian, Hebrew, Korean, Japanese, Farsi, Polish, and other languages.
· Licensed in Ontario to provide the controlled act of psychotherapy and are a member or in the process of becoming a member of either the College of Psychologists of Ontario, the College of Registered Psychotherapists of Ontario, or the Ontario College of Social Workers or Social Service Workers and Counselors. (Or respective provinces if outside of Ontario)
· Have expertise in providing psychotherapy services to any population, adults, teenagers, children, couples, the elderly, and families.
· Address a range of mental health challenges (e.g.: anxiety, depression, stress, trauma, chronic pain, chronic illness, grief, racial trauma, PTSD).
· Skilled at using any type of approach
· Have clear communication, sound judgment, and an empathic ability to establish therapeutic relationships. Comfortable with collaboration and open to continuous learning and development.
What do you get?
· Marketing support from our team that posts to all social media channels, and the opportunity to build your brand as a partner with Psymood.
· Access to our easy-to-use platform where you can do video sessions, have your own calendar and decide your rate and which features your clients.
· Dedicated support to ensure most of your time is spent actually offering therapy without worrying about technology and marketing.
· You can choose your own flexible working hours and decide on your own consulting rate.
Please apply on the link of the company's site
https://www.psymood.com/join-our-network-of-specialists/
Part-time hours: 1-30 per week
Tips: Provide a summary of the role, what success in the position looks like, and how this role fits into the organization overall.
Responsibilities
[Be specific when describing each of the responsibilities. Use gender-neutral, inclusive language.]
Example: Determine and develop user requirements for systems in production, to ensure maximum usability
Qualifications
[Some qualifications you may want to include are Skills, Education, Experience, or Certifications.]
Example: Excellent verbal and written communication skills