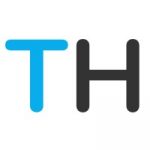 Copywriter with fluent German and Russian (m/f/d) – remote
We are looking for an experienced and creativeСopywriter with fluent German and Russian (m/f/d), who will be responsible for the development and promotion of our Telegram channel.
This is a full-timeremoteposition.



About us
Transparent Hiring is an IT recruiting and relocation company specializing in hiring English-speaking IT talents for German companies and relocating them to Germany. We work with large established German enterprises as well as young and dynamic start-ups, hiring for a wide variety of tech roles.
We are located in Bavaria, Germany, but operate 100% remotely and accept candidates from anywhere, given that your working hours sufficiently overlap with ours.


Your responsibilities:
- Prepare content plan, publication schedule, post and column ideas;
- Generate content in German and Russian;
- Write posts for the Telegram channel;
- Publish content according to the schedule;
- Promote the Telegram channel and our services;
- Write marketing texts;
- Organize work with bloggers: selection, negotiations, placement of advertising posts.


Requirements:
- Experience in maintaining Telegram channels;
- Excellent copywriting skills, including text writing and rewriting, high literacy rate;
- Knowledge of promotion tools in Telegram, understanding of trends, experience in cooperating with bloggers;
- Ability to manage deadlines and make sure that everything is ready on time;
- Ability to work in multitask environment;
- Written German and Russian C1 for copywriting on our channel.



Benefits:
-Flexible working hours, full-time;
- Remote work;
- Concentration on one project, unable to work with other projectsin parallel.


Want the flexibility of working from anywhere? Want to work with people that love and enjoy what they do? Join our young international team and become a part of a friendly and collaborative environment, with zero bureaucracy, and quick decision-making. You will work directly with the founding team and get an opportunity to shape the company in its early days.


If you are passionate about copywriting and speak German and Russian fluently, we want to hear from you. Apply now to join our team and help us continue to grow and thrive.