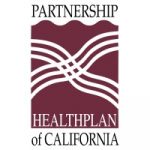 Coordinator I
Overview


To provide coordination and administrative support to department managers. Performs a variety of general clerical duties, including data entry, report generation, and develops forms and presentations.
Responsibilities

Provides administrative support to management and general office and clerical duties as needed to support the department.
Documents desk procedures and updates annually to ensure content is current.
Enters data into various software systems. Maintains and updates all databases in use accurately. Uploads department documents and files to SharePoint ensuring content is organized and up-to-date.
Processes inventory by receiving and scanning documents, assigning numbers, and tracking completion dates using Excel and other tools.
Produces and maintains correspondence, forms, reports, and other needed documentation.
Verifies member eligibility both electronically and using online systems.
Intakes information over telephone from providers for referral and authorizations.
Performs general office and clerical duties as needed to support the department; opens, sorts, date stamps, and distributes mail; answers telephones and determines urgency and priority of requests, questions, and issues; routes calls to appropriate staff in a courteous and professional manner; copies, faxes, files, and generates routine letters to providers and members.
Coordinates meetings, including but not limited to, creating agendas, taking minutes, and setting up conference rooms.
Other duties as assigned.


Qualifications

Education and Experience


High School Diploma or equivalent; minimum three years administrative
Experience Required.

Special Skills, Licenses and
Certifications


Strong written and oral communication skills. Advanced computer skills,
including proficiency in multiple software applications including Microsoft Office Suite and SharePoint. Strong organizational and multitasking skills. Excellent interpersonal and customer service skills.
Bilingual skills in Spanish, Tagalog, or Russian may be preferred.
Performance Based Competencies


Must be able to work in a fast-paced environment and maintain courtesy and composure when dealing with internal and external customers. Ability to function effectively with frequent interruptions and direction from multiple team members.
Work Environment And Physical Demands


More than 50% of work time is spent using a desktop computer. When
necessary, the ability to lift, carry, or move manuals and reports,
weighing up to 25 lbs.
All HealthPlan employees are expected to:

Provide the highest possible level of service to clients;
Promote teamwork and cooperative effort among employees;
Maintain safe practices; and
Abide by the HealthPlan's policies and procedures, as they may from time to time be updated.


HIRING RANGE


$21.91 - $25.20
IMPORTANT DISCLAIMER NOTICE


The job duties, elements, responsibilities, skills, functions, experience, educational factors and the requirements and conditions listed in this job description are representative only and not exhaustive or definitive of the tasks that an employee may be required to perform. The employer reserves the right to revise this job description at any time and to require employees to perform other tasks as circumstances or conditions of its business, competitive considerations, or work environment change.