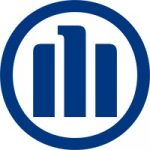 Contract Management Expert (m/f/d) at Allianz SE #StandwithUkraine
Stellenbeschreibung:
Who are we?

Are you keen on driving innovation? Do you thrive in a culture of diversity, collaboration and trust? Then let's care for tomorrow. At Allianz SE, you can count on having a voice, driving innovation and change and making an impact – for us, yourself and the world. For more about Allianz SE,click here.


Who will you be joining?
At Global Sourcing & Procurement you get the chance to contribute to exciting and challenging global projects by transforming the existing procurement organization to best in class. You are part of the Contract Management team which is embedded in the functional unit Procurement Enablement. As such, you are part of our transformation program being responsible for implementing our revised contract management process on global scale. Further you will assure a high level of data quality and availability to be able meet internal and external (regulatory) requirements.



You own extensive experience in setting up contract management processes in large organizations, are savvy about regulatory requirements, are able to explore and drive topics independently and are good at analytical thinking? You own excellent communication skills? Then you are a perfect fit to our team!


How can you make an impact?
You will support the development and implementation of a holistic contract management approach in Procurement that meets both, business and regultory requirements
In this role, you ensure data quality by performing constant process monitoring and -optimization
You identify and discuss defects and delivery problems with our internal IT service provider and ensure resolution
You will support the global procurement community to apply the contract management process blueprint correctly by assuring high level of data quality and availability
You develop training materials and periodically guide / train Allianz global procurement community
You ensure,together with our ProcurementAnalytics team, that relevant KPI//reports on contract management are being generated to monitor, steer, and control the process on global scale.
You align with global commodity managers, local procurement management as well as internal stakeholders (e.g. Data Privacy, Information Security) to define, train and support them on the global contract management process blueprint.
What are you made of?
Degree in business or technical disciplines
Profound understanding of contract management processes in Procurement
Knowledge in contract management related regulations (e.g. DORA, GDPR, VAIT)
Experience in Ariba Source to Contract
Certifications in contract management (e.g. CPCM) are a plus
Experience in SAP MM/FI as well as Business Integelligence solutions are a plus
Ability to perform advanced analysis of contract data pulled from the different sources
Knowledge in common Office tools (in particular Excel)
English and German business fluent in spoken and written, additional languages are a plus
3-5 years of professional job description related experience
Experience in Procurement is a plus
Good understanding of Project and Process Management
Strong analytical and problem solving skills
Well versed in presentation techniques
Intercultural work experience
Strong service and customer orientation
Team player with the ability to communicate with IT and business stakeholding functions
Previous experience in business related functions (e.i. Sales, Operations, Claims, Underwriting, Investment Management, Asset Management, Consulting, Product Development, Finance, Market Management, Digital / Tech etc.) is a plus
Do we have what you need?
Flexible working arrangements (opportunity to work from home few days per week)
Individual and excellent career development opportunities/plans
Family friendly working environment
Health & well-being offerings
Company pension & health insurance
Multi-national, diverse and inclusive community
Opportunity to make an impact on our sustainability initiatives
And there is much more!Find out more here:Allianz SE Benefits
More information regarding our recruitment process:Allianz Career


Additional Information:


Senior Recruiter: Ms. Zhiva Hristova: +49 89 3800 14379


Please submit your applications only via our online toolAllianz Careers.


We support Ukrainian and Russian job-seeking refugees looking for a new job - your applications are welcome.


25813 | Einkauf | Berufserfahren | n.a. | Allianz SE | Vollzeit | Dauerhaft