Archived (not relevant)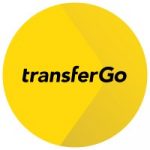 Content Marketing Specialist (Freelancer)
TransferGo is a fast-growing fintech start-up that offers online money transfers to over 160 countries with high speeds, low fees and no hassle. We're striving to make the world a fairer place for migrants by providing tailored, more affordable financial services that makes their hard-earned money go further. Over 320 employees in offices across Europe are building a brilliant, relevant product supported by outstanding customer service.

We've come this far by building a talented, diverse workforce on a fair culture of trust, empowerment, and fun. And because our people understand the challenges our customers face, they're better placed to make life easier for our customers around the world — 5 million of them, and counting.

Our Marketing team plays an important role in shaping the way we serve our customers and, to make sure we're doing that in the best way possible, we're now looking for a talented Content Manager to develop our content strategy.

Here's what you'll be doing:

As Content Marketing Specialist, you'll be responsible for creating content and driving organic growth.

Alongside an international team of Content Specialists, you will constantly audit and refine established content strategies, ensuring that they're informed by data and the latest SEO best practice, while introducing and testing emerging SEO tactics.

Your key objectives will be to:

Planning and executing content strategy using SEO and SMM best practice
Create and optimize content for online and offline to generate organic growth from specific markets
Track effectiveness and improve performance
Work with influencers and endorsers
Manage partnerships, copywriters, agencies


Here's what we'd love from you:

2 years of experience of content-driven SEO and SEM
3 years of experience of online marketing including SEM, SEO, SMM, content marketing, performance marketing, CMS, Google Analytics
Excellent verbal, written & listening skills in Russian language
Decent English for daily communication with the team and colleagues
Native level of one of the languages: Georgian, Tadjik, Kazakh, Kyrgyz, Armenian, Azerbaijani
Analytical and numerical skills
Great copywriting skills
Organised and reliable with a track record of project delivery.
Ability to multi-task, strong attention to detail
Ability to work effectively in a team: a friendly, empathic and solution-oriented person


And if you can also be like this, even better:

An enthusiastic self-starter with a go-getting attitude
Able to adapt quickly to dynamic, fast-paced and entrepreneurial environments
An innovative and collaborative leader, strategic thinker and value-creator
A great communicator and coordinator
A problem-solver with strong analytical skills


If this sounds like the job for you, go for it – send us your application!

THIS JOB REQUIRES TO BE ELIGIBLE TO WORK ON A FREELANCE AGREEMENT.

What We Believe

At TransferGo, we do the work that matters, prioritising our customers above all else. But special treatment isn't reserved just for customers – we go above and beyond to help our colleagues and our company succeed, too, building trust and being transparent all the way. We take risks, learn from our mistakes and own what we do – and, by aspiring to be our best, we challenge ourselves to grow. This comes from knowledge-sharing and collaboration – and, of course, a hefty amount of fun!

Some of our best benefits*

Being part of an exciting and growing fintech startup community;
A competitive salary package;
25-33 working days of holiday based on tenure;
Being eligible for company's stock options;
Private health insurance for Lithuanian, UK and Poland employees, other employees get wellbeing packages;
3rd pillar pension accumulation with INVL for Lithuanian employees;
The opportunity to learn with a company that is rapidly growing, along with a guaranteed training budget of €1,000;
Flexible working hours, with the opportunity to work from home;
A friendly atmosphere and stimulating environment – a pet-friendly office (where we have them), team events, tasty snacks and drinks in the office, team buildings, a fun budget and events.
Our benefits package is not applicable to people working on a Freelance contract.


As an equal opportunities employer, TransferGo is committed to the equal treatment of all current and prospective employees and does not condone discrimination on the basis of age, disability, sex, sexual orientation, pregnancy and maternity, race or ethnicity, religion or belief, gender identity, or marriage and civil partnership. We aspire to have a diverse and inclusive workplace and strongly encourage suitably qualified applicants from a wide range of backgrounds to apply and join TransferGo.