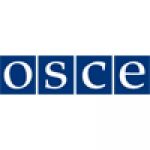 Consultants for Parliamentary Support (Roster Call)
Background


The POiB supports the Parliament of the Kyrgyz Republic in enhancing the human and institutional capacity of the Parliament. To this end, the POiB will conduct several activities aimed at delivering sustainable impact on the effectiveness, transparency and accountability of the Parliament. These activities will mostly consist of expert assistance for defining capacity-building of MPs and parliamentary staff through relevant and tailored training courses, improving the standards of the Open Parliament (OP), enforcing the incipient Centre for Development of Parliament and Democracy, a key body which was set up by the Parliament for providing analytical services and preparing strategic documents on organizational development and capacity building of MPs and parliamentary staff. In addition, the POiB will promote gender equality in the Parliament through providing the MPs with expertise on parliamentary oversight over gender-related issues.
All the project activities will be planned and co-organized with the national Parliament.
The main objectives are to provide expert and consultancy support in order to improve the operation of the Parliament and enhance transparency, accountability and effectiveness of the Parliament.
Please note that this is a Roster Call.
Objective Of Assignment


To assist the Kyrgyz Republic in promoting democratic governance, increasing parliamentary democracy to build a peaceful society through improving the efficient operation of the Parliament
Duration Of Assignment


Maximum 6 months
Tasks And Responsibilities


Under the supervision of the National Programme Officer and the Programme Associate, the Consultant will perform the following tasks:
In co-operation with the Parliament, participate in the working meetings with organizers and partners in the Parliament to develop and approve goals, objectives and scope of activities, their format and content as well as agenda and training materials, if necessary;
Elaborate research methodology on institutional development of Parliament and implementation of its three main functions as well as standards on implementation of the parliamentary functions;
Elaborate a plan of communication of the Centre for Development of Parliament and Democracy with international organizations and attraction of external resources for institutional development of the Parliament;
Elaborate recommendations for parliamentary oversight over implementation of gender aspects of legislation by the executive branch of power;
Elaborate training agenda, presentation materials, data sources for analysis, indicators of goals, lectures, handouts and other methodological materials in electronic form for training courses;
Participate in development and conduction of pre-tests and post-tests of training course participants;
Conduct sessions on selected topics related to parliamentary democracy;
Monitor and evaluate the progress of the training sessions conducted and prepare an analytical report that comprises results of pre- and post-tests and OSCE feedback forms;
Submit reports to the OSCE POiB as per the provided templates.

Deliverables


The Consultant shall provide the following:
Elaborate recommendations for parliamentary oversight over implementation of gender aspects of legislation by the executive branch of power and for gender expertise of legislation;
Draft concept papers on institutional development of the Parliament and improvement in implementation of its three main functions;
Draft analytical reports on international experience in institutional development of parliaments;
Prepare training agenda, handout materials and presentations for training courses;
Provide successful delivery, moderation and completion of the training sessions;
Provide analysis of pre-tests and post-tests and OSCE feedback forms used for the training courses;
Prepare standard reports as set by the OSCE POiB.

For more detailed information on the structure and work of the OSCE Programme Office in Bishkek, please see: https://www.osce.org/programme-office-in-bishkek .
Necessary Qualifications

University degree in the field of Law, Political Science, Economics, Social Sciences or related field;
At least ten years of practical and professional experience and expert knowledge in the field of public administration, law, economics, politics, parliamentarianism, gender equality, human and institutional development and other close field;
At least two years of experience in conducting research and needs assessment;
Sufficient experience in conducting training courses for public officials;
Proven ability to successfully interact and establish working relationships with government officials;
Sufficient knowledge of the Kyrgyz state system, legislative system, public administration, particularly in the area of parliamentary democracy in the Kyrgyz Republic;
Excellent analytical, writing and presentation skills;
Excellent skills in written and spoken Russian and Kyrgyz; good command of English language is an asset;
Flexibility, ability to work under minimum supervision and deliver against tight deadlines
Demonstrated gender awareness and sensitivity, and an ability to integrate a gender perspective into tasks and activities;
Ability and willingness to work as a member of team, with people of different cultural, and religious backgrounds, different gender, and diverse political views, while maintaining impartiality and objectivity;
Computer literate with practical experience using Microsoft applications.

Remuneration Package


Remuneration will be based on the selected consultant's qualifications, experience, the tasks and deliverables for this position and in accordance with the OSCE established rates.
If you wish to apply for this position, please use the OSCE's online application link found under https://vacancies.osce.org/ .

The OSCE retains the discretion to re-advertise/re-post the vacancy, to cancel the recruitment or to offer an appointment with a modified job description or for a different duration.

Only those candidates who are selected to participate in the subsequent stages of recruitment will be contacted.

The OSCE is committed to diversity and inclusion within its workforce, and encourages qualified female and male candidates from all religious, ethnic and social backgrounds to apply to become a part of the Organization.

Candidates should be aware that OSCE officials shall conduct themselves at all times in a manner befitting the status of an international civil servant. This includes avoiding any action which may adversely reflect on the integrity, independence and impartiality of their position and function as officials of the OSCE. The OSCE is committed to applying the highest ethical standards in carrying out its mandate. For more information on the values set out in OSCE Competency Model, please see https://jobs.osce.org/resources/document/our-competency-model .

Please be aware that the OSCE does not request payment at any stage of the application and review process.