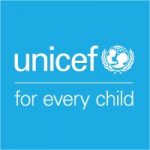 CONSULTANT Results Based Financing, London, UK, HOSTED FUNDS, EOF, 12 Months, REMOTE or HYBRID, Req: 560010
UNICEF works in some of the world's toughest places, to reach the world's most disadvantaged children. To save their lives. To defend their rights. To help them fulfill their potential.
Across 190 countries and territories, we work for every child, everywhere, every day, to build a better world for everyone.
And we never give up.
For every child, OPPORTUNITY

How can you make a difference?

BACKGROUND ON EDUCATION OUTCOMES FUND (EOF)


There are few greater challenges faced by the global community than the twin crises of learning poverty and youth unemployment. In response, the Education Commission (chaired by Gordon Brown, former UK Prime Minister and UN Special Envoy for Global Education) and the Global Steering Group for Impact Investment (chaired by Sir Ronald Cohen) came together to create EOF. We aim to improve the education and employment outcomes of 10 million children and youth by supporting governments to utilize a range of innovative finance instruments at scale, including outcomes funds and other results-based financing (RBF) instruments.
EOF supports improvements in the quality of education and skills programs, with a special focus on underserved populations, including the hardest to reach, rural populations, girls, children with disabilities, and refugees. It measures (and pays for) what matters – both core skills like literacy and numeracy, but also critical 21st Century skills such as socio-emotional skills, ICT skills, and other broader fundamentals of a quality education. It helps close the persistent gap between the skills needed by employers and those attained by today's youth by paying for employment and retention outcomes.
For all the above, EOF pays primarily on the basis of the results achieved, ensuring that taxpayer-funded domestic resources, aid, and philanthropic funds are only used to pay for what works. This is a game-changing way to finance results in education. It is more than just a fund – it is a powerful new set of partnerships and way of working.
Together with our supporters, we believe this is the early stages of a much larger movement. Our approach is at the cutting edge of development finance, shifting risk to the private sector, crowding in private capital, and harnessing the capacity and capability of non-state actors, with huge potential to achieve better outcomes for children and youth around the world.
PURPOSE OF THE ASSIGNMENT


As Consultant Results Based Financing (RBF), you will provide technical advice and guidance to EOF's program managers and leadership team on the design and implementation of EOF programs in the area of results-based financing (RBF). You will report directly to EOF's CEO and collaborate with all members of EOF's program team.
Description Of Assignment (deliverables)

Deliverables

Description

Estimated number of working days

Deadline/timeline

Deliverable 1


A group of documents codifying EOF's approach to RBF (Results Based Financing).
Codified lessons learned from the design and implementation of EOF's first programs in Ghana and Sierra Leone
Codified lessons learned from the concept development stage of EOF's Early Childhood Education programs
An Operating Manual, codifying EOF's approach to RBF.

60
First drafts required within 6 months of contract start date; final drafts by end of contract.
Deliverable 2


RBF and Innovative Financing training package.
At least six, one-hour learning sessions for EOF program team
Training documentation ready for reuse (presentations, recordings).

40
Bi-monthly learning sessions.
Deliverable 3


Knowledge articles on RBF and 'EOF Way' to be shared externally.
Six articles ready for publishing focused on innovative financing and RBF
Quarterly publishing materials/ reports on "EOF Ways" for various mediums: website, newsletter, blog etc.

30
Bi-monthly articles.
Quarterly reports.
Deliverable 4


Stakeholders engagement materials (government, non-state actors and technical groups).
Political economy and outcomes-based financing analysis, RBF mechanism design, theory of change, stakeholder analysis and engagement plans, provider and investor markets research for designing Early Childhood Education (ECE) programs
Facilitation of six workshops in preparation and during the design stage of EOF ECE programs in South Africa and Rwanda
Technical content for stakeholder meetings and technical working groups
Document workshop results and action plans.

30
Six workshops by end of December 2023
Stakeholder engagement materials – throughout 12 month contract as program design progress.
Deliverable 5


Finalized report on the EOF ECE portfolio strategy.
Report includes a section on the requirements for Expression of Interest (EOI) for EOF ECE programs
Inputs collected from strategic meetings with stakeholders
Cross-cutting PMO issues (portfolio strategy and requirements, EOI)
Facilitate monthly partner meetings.

40
By end of Quarter 1, 2024.
Deliverable 6


ECE Fundraising strategy documented, using Outcomes Based Financing (OBF).
Advocacy materials lobbying for OBF, to be used in fundraising meetings by partnerships team
Draft ECE fundraising strategy for Rwanda and South Africa programs
Materials for meetings and events with potential donors, investors and partners.

20
By end of Quarter 3, 2023.
Total estimated working days - 220

To qualify as an advocate for every child you will have…
An advanced university degree (Master's or higher) in business, economics, political science, finance, education or a related field is required.
Strong academic credentials – distinction grade average or above.
8-10 years of relevant professional experience. This includes, but is not limited to:

International Development.
Charity or public sectors.
Strategic consulting.
Think tanks / research institutes.
Investment or development bankingExperience in education, early childhood development, or skills/employment programs is preferred.

Experience in innovative financing, in particular with Results Based Financing instruments or incentive structures is required.
Experience in the skills or employment sector is preferred.
Experience working in Africa/the Middle East is preferred.
Fluency in English is required. Knowledge of another official UN language (Arabic, Chinese, French, Russian or Spanish) or Africa or MENA region language is an asset.

Key Desired Skills

Clear and confident communication: You are comfortable communicating with a range of stakeholders and can adapt your style according to the audience.
Drive to achieve results: You take responsibility for and ownership of your performance and are proactive in finding solutions to problems.
Exceptional problem-solving: You are intellectually dexterous, able to pull insights from complex information, and recommend action based on these insights.
Entrepreneurial mindset: You are dynamic and would be excited to contribute to EOF as a young and rapidly growing organisation. When you see things that could be improved, you put your hand up and help improve it, rather than being a passive bystander.
Think and act strategically: You understand the big picture and are able to anticipate risks and identify strategic opportunities.
Work collaboratively with others: You enjoy contributing to a wider team effort and collaborating with people from different backgrounds to achieve your goals, respecting differences and ensuring that all can contribute and succeed.
Embrace change and uncertainty: You understand that our work is complex and dynamic, and respond to shifting priorities with composure and agility.
Demonstrate self-awareness and ethical awareness: You are self-aware of your own strengths, limitations, working style, and deeply held convictions and biases. You display ethical awareness through behaviours that are consistent and compliant with the standards of conduct for international civil servants, UNICEF's values, and relevant UNICEF policies and procedures.

For every Child, you demonstrate…


UNICEF's values of Care, Respect, Integrity, Trust, Accountability, and Sustainability (CRITAS). 
To view our competency framework, please visit  here. 
UNICEF is here to serve the world's most disadvantaged children and our global workforce must reflect the diversity of those children. The UNICEF family is committed to include everyone, irrespective of their race/ethnicity, age, disability, gender identity, sexual orientation, religion, nationality, socio-economic background, or any other personal characteristic.
UNICEF offers reasonable accommodation for consultants/individual contractors with disabilities. This may include, for example, accessible software, travel assistance for missions or personal attendants. We encourage you to disclose your disability during your application in case you need reasonable accommodation during the selection process and afterwards in your assignment.
UNICEF has a zero-tolerance policy on conduct that is incompatible with the aims and objectives of the United Nations and UNICEF, including sexual exploitation and abuse, sexual harassment, abuse of authority and discrimination. UNICEF also adheres to strict child safeguarding principles. All selected candidates will be expected to adhere to these standards and principles and will therefore undergo rigorous reference and background checks. Background checks will include the verification of academic credential(s) and employment history. Selected candidates may be required to provide additional information to conduct a background check.
Remarks


Only shortlisted candidates will be contacted and advance to the next stage of the selection process.
Individuals engaged under a consultancy or individual contract will not be considered "staff members" under the Staff Regulations and Rules of the United Nations and UNICEF's policies and procedures, and will not be entitled to benefits provided therein (such as leave entitlements and medical insurance coverage). Their conditions of service will be governed by their contract and the General Conditions of Contracts for the Services of Consultants and Individual Contractors. Consultants and individual contractors are responsible for determining their tax liabilities and for the payment of any taxes and/or duties, in accordance with local or other applicable laws.
The selected candidate is solely responsible to ensure that the visa (applicable) and health insurance required to perform the duties of the contract are valid for the entire period of the contract. Selected candidates are subject to confirmation of fully-vaccinated status against SARS-CoV-2 (Covid-19) with a World Health Organization (WHO)-endorsed vaccine, which must be met prior to taking up the assignment. It does not apply to consultants who will work remotely and are not expected to work on or visit UNICEF premises, programme delivery locations or directly interact with communities UNICEF works with, nor to travel to perform functions for UNICEF for the duration of their consultancy contracts.