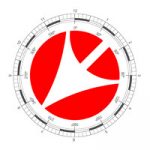 Consultant
"Yacht Charter Consultant"
Our growing business needs a Charter Consultant.
The ideal candidate will be well-organized and comfortable dealing with high-net-worth individuals. This individual will be responsible for overseeing the charter operations from marketing to bookings; execution of the charters to processing the payments and conducting other tasks related to Yacht Charters. They should be excellent at communication, organization, and coordination.
It's essential that applicants have:
·An excellent English and German (written and spoken)
·A good knowledge and experience in Customer Services and Business Administration.
·Office work experience
·A thorough working knowledge of Microsoft programs along with general computer literacy.
·Has accommodation in Mallorca (Palma or SW). (The office is based in Puerto Portals)
·Having a clean driving licence
·Sound experience with office systems
·A legal working permit in Spain
It would be an advantage to have:
·Yacht Charter Business Experience
·Spanish language
·Yachting Industry Experience
·Accounting Experience
·Sales Experience
·Other languages like Spanish, Russian, Swedish or any other.
Working conditions are:
·Start immediately
·Permanent contract
·1,500€ Salary P/M plus Bonuses.
·Office in Puerto Portals, Calvia, Mallorca, Spain
·22 days of holidays P/A (Not to be taken in high season)
If you can fulfil all of the
essential
requirements and agree with the conditions,
please apply by sending an up-to-date CV and a cover letter to
info@mallorcamarinegroup.com
To apply for this job please visit LinkedIn.