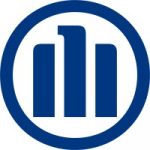 Consultant for the international Investment Accounting at Allianz SE (m/f/d) – Unterföhring location
#StandwithUkraine
Who are we?


Are you keen on driving innovation? Do you thrive in a culture of diversity, collaboration and trust? Then let's care for tomorrow. At Allianz SE, you can count on having a voice, driving innovation and change and making an impact – for us, yourself and the world.
For more about Allianz SE, click here.
Who will you be joining?


Would you like to participate actively in the design and further development of processes, systems and structures in the financial sector? Do you love working in a demanding, international environment with numerous points of contact with investors and service providers in the investment sector? Are you interested in working with the various international Allianz companies and with the supervisory authorities, also in English? Do you want to take responsibility?
Then we look forward to receiving your application! The Investment Closing & Reporting 2 team in the Accounting Hub is responsible for portfolio management, accounting and valuation of various investments for numerous Allianz companies in Germany and abroad and is looking for support in looking after international customers.
How can you make an impact?


Evaluation of new investments as well as the ongoing evaluation of capital investments (e.g. fixed-income securities, funds, alternative investments, etc.) as part of the preparation of financial statements with a focus on IFRS and Solvency II
Participation in the preparation of monthly, quarterly and annual financial statements according to IFRS and local requirements
Participation in the preparation of quarterly market value reports as part of Solvency II
Participation in the development of SAP-FI accounting processes and reporting functionalities
Settlement of sales in the area of investments according to the principles of IFRS and local accounting requirements
Performance of analyses in the field of capital investments
Participation in projects
Contact person for questions from local management, auditors and supervisory authorities in the field of capital investments
Contact person for questions related to SAP-FI


What are you made of?


Completed degree in business administration (university or technical college, preferably with a focus on finance, accounting, auditing) or comparable training or comparable or relevant professional experience
Very good knowledge of accounting rules according to IFRS
Good knowledge of SAP FI and SAP EC-CS
Practical experience in the areas of accounting, finance, taxes
Strong analytical and goal-oriented thinking skills
Accurate oral and written communication skills
Ability to communicate and work in a team
High level of independence, commitment and resilience
Very good knowledge of spoken and written English
Previous experience in business related functions (e.i. Sales, Operations, Claims, Underwriting, Investment Management, Asset Management, Consulting, Product Development, Finance, Market Management, Digital / Tech etc.) is a plus


Do we have what you need?


Flexible working arrangements (opportunity to work from home few days per week)
Individual and Excellent career development opportunities/plans
Family friendly working environment
Health & well-being offerings
Company pension & health insurance
Multi-national, diverse and inclusive community
Opportunity to make an impact on our sustainability initiatives


And there is much more!
Find out more here: Allianz SE Benefits
More information regarding our recruitment process: Allianz Careers
We support Ukrainian and Russian job-seeking refugees looking for a new job - your applications are welcome!
Additional Information:


Senior Recruiter: Ms. Sabrina Diclemente: +49 89 3800 69518
Please submit your applications only via our online tool.
23059 | Finance & Accounting | Professional | Allianz SE | Full-Time | Permanent
Allianz Group is one of the most trusted insurance and asset management companies in the world. Caring for our employees, their ambitions, dreams and challenges, is what makes us a unique employer. Together we can build an environment where everyone feels empowered and has the confidence to explore, to grow and to shape a better future for our customers and the world around us.
We at Allianz believe in a diverse and inclusive workforce and are proud to be an equal opportunity employer. We encourage you to bring your whole self to work, no matter where you are from, what you look like, who you love or what you believe in.
We therefore welcome applications regardless of ethnicity or cultural background, age, gender, nationality, religion, disability or sexual orientation.
Join us.
Let's care for tomorrow.


Note: Diversity of minds is an integral part of Allianz' company culture. One means to achieve diverse teams is a regular rotation of Allianz Executive employees across functions, Allianz entities and geographies. Therefore, the company expects from its employees a general openness and a high motivation to regularly change positions and collect experiences across Allianz Group.