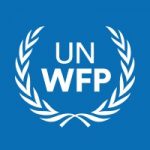 Consultant Business Intelligence Analysis – Emergency Operations CST II
WFP celebrates and embraces diversity. It is committed to the principle of equal employment opportunity for all its employees and encourages qualified candidates to apply irrespective of race, color, national origin, ethnic or social background, genetic information, gender, gender identity and/or expression, sexual orientation, religion or belief, HIV status, physical or mental disability.
JOB TITLE: Consultant Business Intelligence Analysis – Emergency Operations
TYPE OF CONTRACT: Consultancy Level II
UNIT/DIVISION: Global Surge Coordination Unit (GSCU)/Emergency Operations Division (EME)
DUTY STATION (City, Country): Rome
DURATION: 11 months
BACKGROUND AND PURPOSE OF THE ASSIGNMENT:
The United Nations World Food Programme (WFP) is the leading humanitarian organization saving lives and changing lives, delivering food assistance in emergencies and working with communities to improve nutrition and build resilience.
The Emergency Operations Division (EME) supports WFP's Regional Bureaus (RBs), Country Offices (COs) and partners to prepare and respond to current and future emergencies in a rapidly changing humanitarian environment. EME provides a field-focused, service oriented, steering and convening role focusing on forward-looking preparedness and support to emergencies to ensure a swift, coordinated, and integrated response. In particular, the ability to timely dispatch surge staff with the required operational experience and technical skills remains a critical factor for effective emergency response.
The Global Surge Coordination Unit (GSCU) within EME identifies, upskills and dispatches emergency response staff in support of life-saving operations where required. It is responsible for managing the process of identifying and dispatching personnel in response to staffing requests, leveraging a pool of qualified candidates. The GSCU also maintains Standby Partnerships with governments and NGOs to field technical experts when needed. It also holds the Surge Learning team which capacitates staff through a curated learning journey that ensures those deployed have the right skills to make an impact.
The GSCU is recruiting a Data Analyst to support the digital transformation team understand business requirements and mainstream innovations to improve efficiencies in the overall the surge deployment process. The selected candidate will report to the Business Transformation Officer and work closely with colleagues in the digitalization team, GSCU and other colleagues in the organization to collaboratively work towards common goals.
ACCOUNTABILITIES/RESPONSIBILITIES:
Develop and execute a comprehensive BI strategy that aligns with the division's objectives.
Define and maintain the organization's data architecture, including data sources, data models, and data pipelines, to ensure accuracy, consistency, and security of the data.
Collaborate with key stakeholders and internal clients to understand their requirements and ensure that BI solutions are meeting their needs.
Design and develop BI dashboards, reports, and visualizations that provide insights and support business decision-making.
Develop and maintain BI standards, processes, and best practices to ensure the quality and consistency of BI solutions.
Manage BI projects from inception to completion, ensuring that they are delivered on time, within budget, and to a high standard.
Stay up to date with industry trends, emerging technologies, and best practices in BI to continuously improve the organization's BI capabilities.
Provide guidance, coaching, and development opportunities to team members.
Perform data source mapping, cleaning and analysis.
Perform analytical trend analysis for quality assurance and programme effectiveness targets.
Perform data visualization, highlighting key aspects of data analysis to communicate progress and concepts to colleagues and management.
Maintain an accountable and organized audit trail and governance for analytical codes, rules and outputs
Assess (qualitatively and quantitatively) essential business functions so that business performance can be assessed and compared over periods of time.
Analyze regional, national, and global trends that impact both the organization and the industry.
Work with programmers, Management Services Division (MSD) and unit heads to identify process improvement opportunities, propose system modifications, and devise data governance strategies.
Provide any other support as requested.
KEY DELIVERABLES:
Developed a progress and outcome tracking system, including KPIs to capture desired outcomes across the unit.
Developed and tested with a sample the data capturing process, including which data to be collected and method for collection.
Successfully performed desired qualitative and quantitative analysis and shared insights into trends, any gaps identified and recommendations to address the same.
Successfully supported the team in reporting tasks assigned, including development of visual products for presentation and drafting of narrative.
Developed predictive model to be used to make future predictions based on the data.
QUALIFICATIONS & EXPERIENCE REQUIRED:
Education:
Advanced university degree in Information Technology, Data Science, Business Administration/Management, Mathematics, Performance Management, or related field. First University degree with additional years of related work experience and/or trainings/courses may be considered.
Experience:
At least 6 years of progressively responsible experience in data and information management.
Experience with WFP or other relevant organizations in the data management, statistics sector desirable, preferably with development/humanitarian actors.
Experience in at least one significant coordination role or project management role dealing with numerous parties/stakeholders and large data sets.
Experience with different IT tools for performance management will be an asset.
Knowledge & Skills:
Familiarity with data warehousing and business intelligence concepts.
Strong proficiency in using data visualization software (Tableau, PowerBI, Qlikview, etc.) and setting-up dynamic dashboards.
Knowledge of how to create and apply the most accurate algorithms to datasets in order to find solutions.
Ability to capture trends and business requirements and translate into insights for action.
Works with a high level of accountability, accuracy and attention to detail.
Strong problem-solving skills and possess mature judgement.
Familiar with various ETL tools is desirable.
Have good communications skills for responding to queries, writing reports, making presentations.
Have good interpersonal skills for teamworking and operating in a multicultural environment.
Strong analytical skills and ability to think strategically and creatively to develop effective solutions.
Excellent communication and collaboration skills, with the ability to build strong relationships with business stakeholders and team members.
Strong knowledge of BI technologies, including data warehousing, ETL, reporting, and analytics tools.
Strong project management skills, with the ability to manage multiple projects and priorities simultaneously.
Languages:
Fluency (level C) in English language. Intermediate knowledge (level B) of a second official UN language: Arabic, Chinese, French, Russian, Spanish, and/or WFP's working language, Portuguese.
Terms and Conditions
WFP offers a competitive compensation package which will be determined by the contract type and selected candidate's qualifications and experience.
Please visit the following websites for detailed information on working with WFP.
http://www.wfp.org Click on: "Our work" and "Countries" to learn more about WFP's operations.
Deadline for applications: 12th March 2023
Ref.: VA No.514750
All employment decisions are made on the basis of organizational needs, job requirements, merit, and individual qualifications. WFP is committed to providing an inclusive work environment free of sexual exploitation and abuse, all forms of discrimination, any kind of harassment, sexual harassment, and abuse of authority. Therefore, all selected candidates will undergo rigorous reference and background checks.
No appointment under any kind of contract will be offered to members of the UN Advisory Committee on Administrative and Budgetary Questions (ACABQ), International Civil Service Commission (ICSC), FAO Finance Committee, WFP External Auditor, WFP Audit Committee, Joint Inspection Unit (JIU) and other similar bodies within the United Nations system with oversight responsibilities over WFP, both during their service and within three years of ceasing that service.