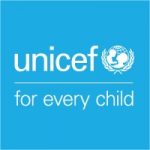 Consultancy: Senior Human Resources (HR) Consultant, Division of Human Resources (DHR), New York, USA (Req#561875)
UNICEF works in some of the world's toughest places, to reach the world's most disadvantaged children. To save their lives. To defend their rights. To help them fulfill their potential.
Across 190 countries and territories, we work for every child, everywhere, every day, to build a better world for everyone.
And we never give up.
For every child...


The organization recognizes that GS functions have since expanded with the changing face of work and would like to ensure it supports the careers of GS staff as the context of UNICEF's work also changes with technology and the effects of globalization. As the need to not only attract but retain talent remains critical for UNICEF's work, DHR would like to ensure that the organization has the right skills in the right place and at the right time, aligned to UNICEF's evolving priorities. This will allow us to continue advocating for every child, equipped to deliver for children in a new world of work.
Colleagues have been employed as GS Staff for decades in some locations, performing tasks that are largely administrative and routine in nature, while others have already shifted the way they work due to the shift in work demands for UNICEF. The effects of globalization have meant that staff can now transfer and share knowledge, easier and faster with each other, also strengthening understanding minimizing conflicts and allowing staff to consistently display UNICEF CRITAS in a universally-minded workforce.
Technological advancements have resulted in the potential for improved efficiencies, meaning that staff can focus more on facilitating decisions through problem solving and analyzing information for decision making. At the same time, the COVID-19 pandemic has profoundly transformed the way we work. Administrative activities are being transferred to paperless delivery and virtual work platforms.
Given the background, the Division of Human Resources (DHR) has identified the emergent business needs and is seeking the engagement of a senior consultant at P-5 level, for a period of six months.
The main objective of the initiative
is to address the following:
How do we make jobs more enriching and fulfilling for our GS Staff? i.e. make work meaningful, as well as to create space for professional development by applying emerging capabilities and technologies to various work activities.
Focus on identifying opportunities which lie within emerging technologies and digital transformation, and invest in upskilling GS Staff
To take a human-centered approach in re-designing jobs with the aim of automating and/or offshoring repetitive and manual tasks, and allowing colleagues to do work that is meaningful to both UNICEF and people.
DHR would like to undertake an evaluation to establish ways in which the work of GS staff has changed from its original intention over time, what the varying current expectations are of GS staff and establish a new profile and associated relevant competencies for the work of GS staff to support the work of UNICEF going forward.
The project would involve working with a Working Group in identifying gaps in the current profile versus desired profile and establishing how these can be addressed systematically to ensure that we are reskilling staff to address the future workforce needs of the organization in a systematic manner that addresses organizational risk, while continuing to create meaningful careers for GS staff.
The outcome of the exercise would be the establishment of a GS profile of the future of UNICEF's work and if possible, the establishment of prototypical of career paths for GS staff within the GS category and across to the NO or IP pathways, for further development.

How can you make a difference?
To provide advisory services for the Future of Work for General Services (GS) Staff by utilizing a Technology perspective to review profile of work for General Services (GS) staff.
This initiative will involve job analysis, re-profiling, gap analysis and development of a technology-linked workforce plan to map future GS skills requirements for UNICEF. More specifically, the Consultant will:

Participate in intake meetings to define the project's issues, goals, and requirements.
Conduct research to identify priority areas.
Conduct a comprehensive job analysis.
Develop a technology-linked plan to map future skills requirements for UNICEF.
Contribute to the design and delivery of a new work change model that will help UNICEF colleagues understand and embrace new ways of working.
Make recommendations for a new GS staff profile, researching and sharing best practices.
Provide solutions to any issues identified during the project and implement agreed solutions.

To qualify as an advocate for every child you will have…

An Advanced University Degree in a relevant field (Human Resource Management, Business Administration, Sociology or other related areas), or a first University Degree in the relevant field combined with 2 additional years of professional experience may be accepted in lieu of an Advanced University Degree.
A minimum of ten years of relevant professional experience in human resource management, talent management, succession planning, change management, industrial psychology, business administration or related field.
Developing country work experience and/or familiarity with emergency is considered an asset.
Fluency in English is required. Knowledge of another official UN language (Arabic, Chinese, French, Russian or Spanish) or a local language is an asset.

For every Child, you demonstrate…


UNICEF's values of Care, Respect, Integrity, Trust, and Accountability (CRITA).
 To view our competency framework, please visit here.  
UNICEF is committed to diversity and inclusion within its workforce, and encourages all candidates, irrespective of gender, nationality, religious and ethnic backgrounds, including persons living with disabilities, to apply to become a part of the organization.
UNICEF offers reasonable accommodation for consultants/individual contractors with disabilities. This may include, for example, accessible software, travel assistance for missions or personal attendants. We encourage you to disclose your disability during your application in case you need reasonable accommodation during the selection process and afterwards in your assignment.
UNICEF has a zero-tolerance policy on conduct that is incompatible with the aims and objectives of the United Nations and UNICEF, including sexual exploitation and abuse, sexual harassment, abuse of authority and discrimination. UNICEF also adheres to strict child safeguarding principles. All selected candidates will be expected to adhere to these standards and principles and will therefore undergo rigorous reference and background checks. Background checks will include the verification of academic credential(s) and employment history. Selected candidates may be required to provide additional information to conduct a background check.
Remarks


Only shortlisted candidates will be contacted and advance to the next stage of the selection process.
Individuals engaged under a consultancy or individual contract will not be considered "staff members" under the Staff Regulations and Rules of the United Nations and UNICEF's policies and procedures, and will not be entitled to benefits provided therein (such as leave entitlements and medical insurance coverage). Their conditions of service will be governed by their contract and the General Conditions of Contracts for the Services of Consultants and Individual Contractors. Consultants and individual contractors are responsible for determining their tax liabilities and for the payment of any taxes and/or duties, in accordance with local or other applicable laws.
The selected candidate is solely responsible to ensure that the visa (applicable) and health insurance required to perform the duties of the contract are valid for the entire period of the contract. Selected candidates are subject to confirmation of fully-vaccinated status against SARS-CoV-2 (Covid-19) with a World Health Organization (WHO)-endorsed vaccine, which must be met prior to taking up the assignment. It does not apply to consultants who will work remotely and are not expected to work on or visit UNICEF premises, programme delivery locations or directly interact with communities UNICEF works with, nor to travel to perform functions for UNICEF for the duration of their consultancy contracts.