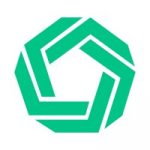 Compliance & Support Intern
Are you a motivated and ambitious individual with a passion for blockchain and finance? If so, we have an exciting opportunity for you to join our team as a Compliance & Support Intern.
In this role, you will work with our operations team to provide support with AML & KYC verification processes, on top of other operations-related tasks.
Our team of experts will guide you along the way, providing valuable mentorship and hands-on experience to help you expand your skill set.
Please enclose a cover letter and any relevant recommendations you have.
Your Responsibilities:
Support AML & KYC processes for platform users.

Work closely with the operations and product teams to represent user interests.

Provide UI/UX feedback to the product team.

Assist with PR and brand-image.
Job Requirements:
Based in Vienna, Austria.

Excellent English written and verbal communication skills.

Technically literate, meaning that you quickly learn to use new software applications.

Fluent in at least one additional language, emphasis on: German, Chinese, Russian, Spanish, Portuguese, Italian, Turkish, Arabic, Polish.

Self-starter, ability to work well with others or independently.

Good academic record.

Passion for finance, markets, or blockchain.

Ideally, a degree or currently studying in Computer Engineering, Data Science, Finance, or related field.
What's in it for you:
Work in a cozy open-office environment in Vienna's beautiful 2nd district.

Fair compensation of 1,500 EUR on a full-time basis.

Possibility to have from 20h to 40h working week.

The opportunity to work with a talented and experienced team of professionals.

Gain valuable experience in blockchain and finance in a fast-paced environment of a fintech startup.

Hands-on experience with industry-standard tools and platforms.

Flexible working schedule.
Please forward a CV, a cover letter and any relevant recommendations you have to anastasia@morpher.com.
To apply for this job please visit LinkedIn.