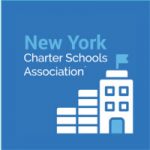 Community Engagement Manager – NYC
ABOUT: The New York Charter Schools Association is a non-partisan, nonprofit membership organization serving as the unified voice for the over 300 public charter schools in New York State and representing their interest at the federal, state, and local levels.
POSITION: In support of the New York Charter Schools Association, the Community Engagement Manager (CEM) will serve as a member of the Association's state-wide Community Engagement team. The CEM will assist in the development and management of initiatives and relationships that connect schools in NYC, Westchester, and Long Island with the Association, as well as the charter and local communities. While much of this work will happen in the areas specified above, the candidate should be prepared for occasional travel throughout the U.S.
SALARY: $70,000 - $80,000
LOCATION: Hybrid in NYC, Westchester', or Long Island with frequent (at least weekly) in-person engagement in schools, community meetings, political events, and other locations. There is no physical office in the area, therefore we will assist with the setup of your home office. Provisions will also be made for remote meeting space as needed.
RESPONSIBILITIES: Responsibilities generally include but will not be limited to the activities identified below:
Engagement including:
Developing and maintaining partnerships with portfolio charter schools and other key community- based organizations and key stakeholders within your region;

Creating and maintaining relationships with federal, state, and local elected leaders within your region;

Working with the regional Association team to manage and maintain membership goals;

Developing and tracking annual engagement plan which includes but is not limited to touchpoints with all member entities as well as non-member engagement strategies to help best serve schools;

Attending and speaking on behalf of the Association and the charter school community at various meetings, community events, and hearings;

Assisting with region-wide communications, and management of special projects;
Advocacy, including:
Assisting in the management and annual goals supporting the Association's New York State Charter Parent Council, including but not limited to communications, growth, retention, parent leadership development, and training;

Develop and lead advocacy initiatives and campaigns that support, protect and promote the charter schools, the communities, and the families that they serve, including but not limited to lobby days, demonstrations, special event planning, and annual Association state-wide campaign/tours, social media/letter-writing campaigns, testimony development;

Assist with the development and support of the Association's annual advocacy training series, voter registration campaigns, and personalized training and events for members;

Maintain presence and build narrative in the charter community by participating in charter coalitions, community meetings/organizations, and legislative events
QUALIFICATIONS:
Experience leading or working with or in schools, elected officials/government, or community-based organizations or part of external or community affairs/relations teams is strongly preferred;

Connection to, or knowledge of NYC, Westchester, and/or Long Island education, public policy, or community-based organizations is strongly preferred;

Bachelor's Degree or equivalent experience in Public Policy, Affairs or Administration or Non-Profit Management is strongly preferred;

Fluency in a second language is a plus (i.e. Spanish, Mandarin, Cantonese, Russian, Bengali, Creole, Arabic, etc.)