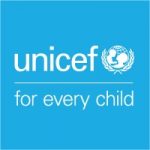 Communication Officer (Multimedia metadata writer and Curator), P-2, TA, (364 days), # 124776, Marketing and Public Relations services, PFP, Geneva, Switzerland
UNICEF works in some of the world's toughest places, to reach the world's most disadvantaged children. To save their lives. To defend their rights. To help them fulfill their potential.
Across 190 countries and territories, we work for every child, everywhere, every day, to build a better world for everyone.
And we never give up.
UNICEF's Private Fundraising and Partnership (PFP) aims to deliver on income, influence, and brand recognition. A key driver of increased income is a strong brand and a key strategy to deliver that is through engaging, quality content, to both build the brand and engender support. Therefore, the provision and management of compelling content materials aligned to UNICEF's brand guidelines and qualities is essential to achieve UNICEF's goals on income and influence.
UNICEF's PFP's Supporter Content team in the Marketing and PR Services section seeks the services of a Communications office (multimedia metadata, curator, and caption writer) who can support the writing and editing of metadata for video and photographic materials, as well as curating content specifically for fundraising markets.
For every child, a Champion


The multimedia metadata writer and curator will be responsible for the timely development and production of the final digital texts accompanying video and photographs selected for UNICEF's Digital Asset Manager (DAM) WeShare, which are then curated specifically for UNICEF's fundraising markets.
This assignment requires professional writing capacity and experience. The incumbent is responsible for editorial video and photography writing, caption writing, copyediting, editing and research functions. The incumbent will finalize video and photography texts in the DAM and assist in the curation of the assets. These texts are critical to the accuracy and quality of information attached to all PFP video and photographs for dissemination to UNICEF's fundraising markets for communication and fundraising purposes, as well as for use by external media and UNICEF partners.
The role will support the Communications Specialist (Content) in reviewing video and photography content and selecting assets for captioning and acquiring to UNICEF's DAM, as well as other curatorial tasks in the DAM itself, as needed.
As required, the role will write engaging short form copy for video and photography features e.g. Photo of the Week. The incumbent may support other editorial re/writing and editing text, as needed.
The incumbent will consistently apply high editorial standards to all texts, meets tight deadlines and adhere to the editorial, technical and ethical requirements of UNICEF.
How can you make a difference?

Summary Of Key Functions/accountabilities

The multimedia metadata and caption writer will lead in determining the language and position to be taken as relevant in compiling and editing video shotlists and writing and editing photography captions in respect of editorial and organizational policy. The incumbent will be guided by existing guidelines and policy as well as participating in regular section meetings. The incumbent will have excellent writing skills and be creative, detail-orientated, have good judgement.
Review the content produced by the videographer and photographer and the accompanying shotlists and captions, and rewrite the metadata, correcting for errors in accuracy, spelling, punctuation, and grammar, checking and correcting the copy for readability, style, and agreement with editorial and organizational policy. Implement revisions, such as changing words and rearranging sentences and paragraphs to improve clarity or accuracy.
Verify facts with reference to the subject, location and activities depicted in the content assets. Ensure shotlists and captions concisely depict and describe the actual visual content of each asset. When necessary, confer with the communication specialist (content), the videographer/photographer or relevant UNICEF colleague for additional information or clarification.
Succinctly summarize relevant personal narrative information about the subjects included in the content in an engaging style including relevant quotes, for audiences of UNICEF's Digital Asset Manager (DAM) WeShare which includes end-users such as internal and external audiences across a variety of digital and analogue platforms. Understand and apply established video and photography guidelines in the writing of the texts and recognize and respond to issues that arise in writing such as when identities need to be protected.
As needed, undertake light research on the general theme of video / photograph and its relation to UNICEF policies, programmes or country-specific or regional information to support the captioning. Succinctly summarize information in a short engaging style for the audiences of UNICEF's Digital Asset Manager (DAM) WeShare which include internal and external audiences across a variety of digital and analogue platforms. This research can draw on advocacy, programme, press releases or other documents of the organization.
As needed, the incumbent supports the communication specialist (content) to review video and photography content and selecting content, for acquisition to UNICEF's DAM, captioning as well as other curatorial tasks as required.
Upload final video shotlists and photographic captions in UNICEF's DAM, ensuring these are formatted to specific criteria ensuring that photographs can be retrieved in DAM searches through relevant words, themes, and etc. in the photograph's caption and metadata. This includes liaising with relevant staff to uphold archival retrieval standards in this workflow, as well as various asset management tasks associated with uploading, captioning, keywording and curation within the DAM environment.
The incumbent is responsible for updating ongoing emergency multimedia curations under the guidance of the Communication Specialist (Emergencies Content).
Support with capacity building among national committees with regular webinar training sessions and WeShare clinics.

Deliverables


Under the supervision of the Communication Specialist (Emergency Content) the role will complete the following deliverables:
Writing, editing and curation of video and photo content for sudden onset emergencies :

Factchecking as needed, writing captions, shotlists and supporting the Communication Specialist (Emergency Content) as needed
Ongoing curation and maintenance of ongoing sudden onset emergency curations

Writing, editing and curation of video and photo content for current priority emergencies (protracted and slow-onset emergencies) for national committees, such as Ukraine +, Afghanistan, HOA, Sahel, Türkiye /Syria, Climate crisis :

Factchecking as needed, writing captions, shotlists and supporting the Communication Specialist (Emergency Content) as needed.
Maintenance 1 x per week of ongoing protracted emergency curations.

Writing, editing and curation of high value donor content as needed :

Factchecking as needed, writing captions, shotlists and supporting the Communication Specialist (Emergency Content) and the Communication Specialist ( as needed.)
Bespoke partner curations.

Managing the Virtual Donor Experiences curation:

Quality control of content acquired to this curation.
Managing and maintaining the curation.
Acquiring relevant "mix and match" content to the curation.

Capacity building webinars and WeShare clinics for national committees and PFP staff :

Conduct 1-2 Webinars each semester and 3-4 WeShare clinics per year.

Brainstorming and contributing to team and section meetings:

Emergency meetings 3 x per week (changes to everyday in a sudden onset emergency).
Supporter content team meeting (1 x week).
Section meeting (twice a month).

Estimated Duration Of The Contract

Reporting To

Communications Specialist (Emergency Content)

Working Place

Geneva, Switzerland is the official duty station. This is remote-based work, and applicants are expected to be able to undertake the work with their own equipment.

To qualify as a champion for every child you will have…

Education

A first-level degree in a field related to communication, journalism, writing photography, or in international relations, public relations, social/human sciences, and/or other related fields equivalent to specialized training in the original writing, proofreading, fact-checking and copyediting and editing is required.

Experience

Minimum of two years of relevant professional work experience in an editorial environment, including original writing, proofreading, fact-checking, and copyediting and editing is required.
Proven writing, rewriting, research and text editing skills are required, particularly writing for different audiences. Incumbent is generally expected to have a firm understanding of editorial writing styles and above-average writing skills, especially in regard to grammar and punctuation.
Experience in video/photography curation and editing is required.
Strong planning and organizational skills are required; ability to research, analyze, and draft ideas and concepts, clearly and concisely, in written form is required.
Preparedness to work under tight deadlines and drive to ensure content is correct and finalized before it's published is required.
Ability to work independently as well as with a team in international and multicultural environment is required.
Ability to handle multiple assignments with competing deadlines is required as well managing sometimes stressful and difficult conditions that may appear in photographs displaying political/cultural sensitivity.
Knowledge and understanding of the process of content production is an asset.
Experience as an admin user with a digital asset management system is required.
Experience working in emergency context and relevant UN and NGO communication experience is an asset.
Knowledge and experience of computer systems, internet navigation, and general applications, more specifically metadata experience with Photo Mechanic, Adobe Lightroom or Adobe Bridge is required.
UN/UNICEF experience is an asset.

Language Requirement

Fluency in English is required. Knowledge of another official UN language (Arabic, Chinese, French, Russian or Spanish) or a local language is an asset.

For every Child, you demonstrate...


UNICEF's Core Values of Care, Respect, Integrity, Trust and Accountability and Sustainability (CRITAS) underpin everything we do and how we do it. Get acquainted with Our Values Charter: UNICEF Values
The UNICEF competencies required for this post are...
Demonstrates Self Awareness and Ethical Awareness (1)
Works Collaboratively with others (1)
Builds and Maintains Partnerships (1)
Innovates and Embraces Change (1)
Thinks and Acts Strategically (1)
Drives to achieve impactful results (1)
Manages ambiguity and complexity (1) are required.

During the recruitment process, we test candidates following the competency framework. Familiarize yourself with our competency framework and its different levels: competency framework here.
UNICEF is committed to diversity and inclusion within its workforce, and encourages all candidates, irrespective of gender, nationality, religious and ethnic backgrounds, including persons living with disabilities, to apply to become a part of the organization.
We offer a wide range of benefits to our staff, including paid parental leave, breastfeeding breaks, and reasonable accommodation for persons with disabilities. UNICEF strongly encourages the use of flexible working arrangements.
UNICEF has a zero-tolerance policy on conduct that is incompatible with the aims and objectives of the United Nations and UNICEF, including sexual exploitation and abuse, sexual harassment, abuse of authority and discrimination. UNICEF also adheres to strict child safeguarding principles. All selected candidates will be expected to adhere to these standards and principles and will therefore undergo rigorous reference and background checks. Background checks will include the verification of academic credential(s) and employment history. Selected candidates may be required to provide additional information to conduct a background check.
Remarks


UNICEF PFP-Geneva is currently reviewing organizational changes; therefore, the exact future location of these posts is still under consideration/to be determined. Candidates may be asked to commence duties remotely. Should the selected candidates be assigned and relocate to Geneva, they may later be asked to relocate and be assigned to another location during the initial contract or assignment period.
UNICEF appointments are subject to medical clearance.  Issuance of a visa by the host country of the duty station, which will be facilitated by UNICEF, is required for IP positions. Appointments may also be subject to inoculation (vaccination) requirements, including against SARS-CoV-2 (Covid). Government employees that are considered for employment with UNICEF are normally required to resign from their government before taking up an assignment with UNICEF. UNICEF reserves the right to withdraw an offer of appointment, without compensation, if a visa or medical clearance is not obtained, or necessary inoculation requirements are not met, within a reasonable period for any reason.
Only shortlisted candidates will be contacted and advance to the next stage of the selection process.