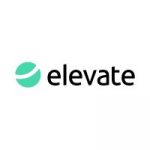 Commercial Contract Review Specialist/Paralegal
Elevate is recruiting Contract Specialists for teams working within our Contracts business unit delivering services to multiple customers. You will be key to delivering quality contract services in a responsive manner.
Responsibilities & Qualifications
Duties may include, but are not limited to the review, negotiation and management of vendor and merchant contracts on a global basis. Intake, triage, assign, prepare or review, collect signatures and data, and store corporate contracts.
In-scope contracts for vendor support would include low to medium complexity master services agreements, consulting arrangements, software licenses, statements of work and other routine contracts.
In-scope contracts for merchant support would include low to medium complexity pricing amendments, channel partnership agreements, merchant accession agreements and NDAs.
Work closely with customer legal team, procurement and business units to complete requests independently.
Experience/Skills/Education:
3 or more years of relevant experience in transactional contracts support, including reviewing and interpreting commercial contracts including procurement, sales agreements, NDAs, software license agreements, other commercial agreements and real estate agreements.
Professional proficiency in one or more of the following languages, in addition to English: French, German, Italian, Mandarin, Hebrew, Korean, Russian and Japanese. Portuguese and/or Spanish.
Skills for Success:
Organizational and time management skills.
Ability to prioritize and coordinate multiple project activities and competing for work demands.
Detail oriented, but possessing the ability to see the big picture.
Ability to establish and maintain cooperative, courteous working relationships with others.
Excellent verbal and written communication skills.
Have a sense of urgency, self-motivated, and accountable.
Ability to perform QC on self and others.
Proficient in Microsoft Office Suite. Proficiency in, or exposure to contact management, reporting, and workflow tools, helpful but not required.
Company Information
Elevate is the law company. We provide consulting, technology, and services to law departments and law firms. Elevate is home to those of us who dedicate our multi-disciplinary careers and diverse experiences to improving the legal industry. It is our place to 'make a dent in the legal universe.'
Recent distinctions include:
2021 winner, Association of Corporate Counsel (ACC) Value Champions Award
Winner, Inc. 5000 Fastest-Growing Private Companies: 2021, 2020, 2018, 2017, 2016
For the 6th year in a row, named by Chambers & Partners in 2021 as a Top Global
Services Provider (Band 1 – highest ranking)
Inc. 500 Best-Led Companies of 2021 Learn more at https://elevateservices.com See more jobs at https://elevateservices.com/jobs-at-elevate/
Follow us on social media https://www.linkedin.com/company/elevate-services https://twitter.com/ElevateServices