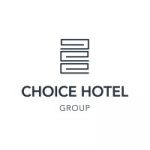 Cluster Sales Director – Galway
Cluster Director of Sales, Galway – the g Hotel & Spa, The Hardiman, The House Hotel
We have a new and exciting position within our group of hotels in Galway.With 3 beautifully individual hotels, we have an opening for a Cluster Director of Sales for all three properties.The role would oversee the Sales function in all 3 properties – the 5 star g Hotel & Spa, The Hardiman and The House Hotel, both 4 star properties.Combined we have 250 bedrooms, 2 beautifully appointed and recently refurbished ground floors, a capital project refurbishment plan for the g hotel beginning in Q4, conference capacity for up to 300 delegates in 2 properties, and a designed spa at the g hotel.
As Director of Sales your role would be to direct the sales function in all hotels, lead and mentor a sales and marketing team, and maximise revenue at all opportunities.
The role would require planning and implementation of a Sales, Marketing and PR strategy for all hotels, with a combined approach to maintaining an already strong loyal customer base, whilst targeting new markets exploring new opportunities.
With an already strong marketing team in place, the ideal candidate would work closely with both Marketing Managers whilst directing a sales team on the ground to grow rooms, conference, spa, food and beverage revenues.The national and international markets are key for all hotels and the ideal candidate would have a love for travel and growing the hotels international corporate business through GDS, MICE and high end leisure business.
Excellent package available, negotiable depending on experience.
To apply for this job please visit LinkedIn.