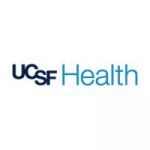 Clinical Social Worker Per Diem
Cancer Center Social Work
Per Diem
71864BR
Job Summary
The Clinical Social Worker Per Diem (CSW-PD)'s primary responsibilities are psychosocial assessment, crisis intervention, consultation, coaching, education, community linkages and supportive services for identified patients, families and staff. The CSW-PD coordinates resources and services in response to individual patient's psychosocial needs, situation and fiscal realities. The CSW-PD is an active member of the interdisciplinary team contributing to team goal setting, ensuring appropriate utilization of resources. The CSW-PD acts as a consultant to the clinical team, service lines and other departments and participates in program development and quality improvement initiatives.
The CSW-PD provides identity-appropriate assessments, interpretation of data, and delivery of interventions. All CSWs demonstrates the ability to work with any patient regardless of race, gender, religious affiliation, cultural beliefs, lifestyle, disease process or treatment plan.
The final salary and offer components are subject to additional approvals based on UC policy.
To see the salary range for this position (we recommend that you make a note of the job code and use that to look up):
TCS Non-Academic Titles Search (ucop.edu)
Please note: The compensation ranges listed online for roles not covered by a bargaining unit agreement are very wide, however a job offer will typically fall in the range of 80% - 120% of the established mid-point. An offer will take into consideration the experience of the final candidate AND the current salary level of individuals working at UCSF in a similar role.
For roles covered by a bargaining unit agreement, there will be specific rules about where a new hire would be placed on the range.
To learn more about the benefits of working at UCSF, including total compensation, please visit: https://ucnet.universityofcalifornia.edu/compensation-and-benefits/index.html
Department Description
The UCSF Helen Diller Family Comprehensive Cancer Center is an accredited National Cancer Institute Comprehensive Cancer Center. The NCI-Designation recognizes the scientific leadership, resources, and the depth and breadth of the research in basic, clinical and population science. As a Comprehensive Cancer Center, we demonstrate the added depth and breadth of research as well as substantial transdisciplinary research that bridges these scientific areas. The clinical services encompass adult and pediatric tumors across three campuses as well as regional satellite locations. The clinical cancer program is one of the largest clinical services at UCSF Medical Center and encompasses roughly 230 non-physician FTEs, 90+ cost center, and dozens of grant and philanthropic funding sources. At the UCSF Helen Diller Family Comprehensive Cancer Center we are truly pioneering care and leaders in all areas of cancer clinical care and research. We are routinely voted a top 10 program by U.S. News and World Report.
Required Qualifications
Master's degree from a CSWE accredited school of Social Work.
A minimum of three years experience in a supporting individuals with complex health conditions, preferably with cancer patients.
Knowledge and abilities essential to the successful performance of the duties assigned to the position.
Demonstrated clinical experience utilizing skills in individual, family and group interventions.
Knowledge of issues of access to health care and disability benefits.
Demonstrates resourcefulness, effective written and oral communication, diplomacy, organizational and analytic skills.
Self-directed, assertive and creative in problem solving, systems planning and patient care management in a high volume and complex work environment.
Basic computer skills.
Ability to work effectively and collaboratively with interdisciplinary teams.
This position requires flexibility to orient and work at all UCSF Medical Center locations.
Preferred Qualifications
Thorough knowledge of community resources critical to supporting cancer patients, their caregivers and families.
Therapeutic presence (i.e.: reflective listening, conveyance of empathy), experience carrying out mental health crisis management, and in explaining complicated systematic and interpersonal concepts in Spanish, Cantonese, or Russian.
Applicants with a clear knowledge of Black, Indigenous, and People of Color cultural groups; including their strengths, needs, and communities.
LCSW is preferred, but not mandatory
About UCSF
At UCSF Health, our mission of innovative patient care, advanced technology and pioneering research is redefining what's possible for the patients we serve – a promise we share with the professionals who make up our team.
Consistently ranked among the top 10 hospitals nationwide by U.S. News & World Report – UCSF Health is committed to providing the most rewarding work experience while delivering the best care available anywhere. In an environment that allows for continuous learning and opportunities for professional growth, UCSF Health offers the ideal atmosphere in which to best use your skills and talents.
Pride Values
UCSF is a diverse community made of people with many skills and talents. We seek candidates whose work experience or community service has prepared them to contribute to our commitment to professionalism, respect, integrity, diversity and excellence – also known as our PRIDE values.
In addition to our PRIDE values, UCSF is committed to equity – both in how we deliver care as well as our workforce. We are committed to building a broadly diverse community, nurturing a culture that is welcoming and supportive, and engaging diverse ideas for the provision of culturally competent education, discovery, and patient care. Additional information about UCSF is available at diversity.ucsf.edu
Join us to find a rewarding career contributing to improving healthcare worldwide.
Equal Employment Opportunity
The University of California San Francisco is an Equal Opportunity/Affirmative Action Employer. All qualified applicants will receive consideration for employment without regard to race, color, religion, sex, sexual orientation, gender identity, national origin, age, protected veteran or disabled status, or genetic information.
Organization
Health
Job Code and Payroll Title
009316 CLIN SOCIAL WORKER 2 PD
Job Category
Allied Health
Bargaining Unit
University Professional and Technical Employees - Health Care Professionals Unit (UPTE-HX)
Employee Class
Per Diem
Percentage
20%
Location
Mission Bay (SF)
Shift
Variable
Shift Length
Variable