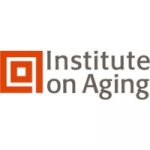 Clinical Registered Nurse – Per Diem
IOA is on the forefront of revolutionary healthcare models, reshaping the way people can age in place. Our innovative models transform lives, enhance communities, and save healthcare systems millions of dollars. Rather than focusing on archaic outdated design, we strive to consistently question the "status-quo" and create new and more innovative ways to help aging adults and adults with disabilities maintain their quality of life. With over 23 programs, we offer multiple ways to aid seniors maintain their health, well-being, independence and participation in the community, fulfilling our mission.
The Clinic RN offers nursing assistance to seniors participating in the Lifeways program.
SPECIFIC RESPONSIBILITIES:
Implements, directs, supervises and evaluates nursing care for participants of the IOA PACE program.
Participates in the health assessment and examination of applicants and participants; serves as a member of the Intake and Assessment Team.
Evaluates the needs and participates in the development of a comprehensive nursing treatment program for each participant in the home and at the Day Health Center.
Manages minor illnesses, injuries, and the stable chronic illnesses of participants, according to standard procedures.
Initiates preventative and rehabilitative nursing procedures as appropriate for the participant's care and safety.
Evaluates the acute illnesses of the participants in collaboration with the primary care provider.
Coordinates appropriate referrals to health care providers, including follow up.
Teaches, supervises, and counsels the participant and family members regarding nursing care needs and other related problems of the participant at home.
Meets, consults, and provides teaching for Health workers and Home Care staff as required.
Reviews charts to coordinate participant care and insure that medical plans are executed.
Makes nursing home or home visits, when appropriate and as directed by the physician.
Staff Primary Care Clinic, which is open Monday through Friday.
Works Saturdays on a rotating basis.
All other reasonably related jobs as assigned.


BACKGROUND AND EXPERIENCE:
Current California Registered Nurse license, and Public Health Nurse Certificate preferred.
Preference will be given to those with experience in public health nursing, work with elders and/or acute care nursing.
At least two years of nursing experience at the RN level.
Ability to work within the interdisciplinary team with initiative, imagination, resourcefulness and flexibility.
Computer literacy preferred.
Language capability – Spanish, Russian or Chinese preferred.
Interest and willingness to work in a multilingual, multicultural environment.


Compensation


This amount is not necessarily reflective of actual compensation that may be earned, nor a promise of any specific pay for any specific employee, which is always dependent on actual experience, education and other factors.
This range does not include any additional equity, benefits, or other non-monetary compensation which may be included.
We encourage you to learn more about IOA by visiting us here.

IOA reserves the right to adjust work hours or duties when appropriate.

Institute on Aging is an Equal Opportunity Employer. Institute on Aging is committed to cultivating a diverse and inclusive work environment and providing equal opportunities to all employees and job applicants without regard to age, race, religion, color, national origin, sex, sexual orientation, gender identity, genetic disposition, neuro-diversity, disability, veteran status or any other protected category under federal, state and local law.

Pursuant to the San Francisco Fair Chance Ordinance, we will consider for employment qualified applicants with arrest and conviction records.