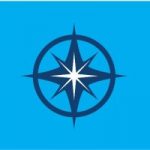 Client Success Manager
Are you interested in international business, the payments industry, finance, and/or the shipping industry? More importantly, do you have a desire to work in a multicultural international work environment?Are you available to travel?The ideal candidate for this positionis a passionate, self-motivated, and detail-oriented team player who is committed to the success of our clients.
Your role will include training client admins and/or crew members for key and new accounts during implementation as well as providing ongoing program support post-implementation.
Your client-facing customer service and people skills must be world-class. You must be comfortable presenting and training both online and in person to small and large groups of individuals.You will be instrumental in client feedback for new product development and enhancements.
..
Responsibilities:
Facilitates training programs to different audiences as required by clients across different nationalities and geographical locations.
Ensures clients and consumers for onboarding are well-trained for the program.
Attends to customers' queries consistent with the customer experience promise and anticipates and creates other opportunities that will lead to enhanced business relationships.
Records, validates, and updates CRM profile to determine the client's utilization/development and recommends appropriate strategy/solutions accordingly.
Works with the Customer Support and Operations team for the completion of client onboarding requirements
Performs other functions that may be required from time to time
Travel as needed for onsite client visits to provide trainings, observe client needs/processes and build customer rapport
Qualifications:
Proficient in Microsoft Office Suite,
Excellent communication skills
Great presentation skills and the ability to present in front of groups
Good interpersonal skills and a team player
Strong customer focus
The ideal candidate will have one of the following Qualifications:
Ability to Speak Russian / Ukrainian is a bonus
Have European Residency
and
Have excellent PowerPoint knowledge
or
Have very solid knowledge of Microsoft BI with knowledge of DAX
To apply for this job please visit LinkedIn.