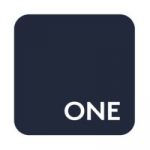 Client Services Support
Client services support
We
Private bank based in Geneva, Zurich and Lugano. A blend of tradition and entrepreneurship, dynamism, agility, and authenticity, we build a relationship of trust with our clients to whom we offer private banking services.
You
As a specialist in commercial and administrative support activities for Private Banking clients, your profile:
Finance or basic economy education, or completed banking apprenticeship within a swiss bank;
At least three years' experience in a similar role;
Understand client documentation and internal processes of a bank;
Familiar with regulatory dimensions (cross-border, R&C, PEP, CARA, FATCA, CRS etc);
Excellent written and oral communication, strong client relations skills;
Reliable and resilient, with a strong sense of responsibility and an ability to multi-task;
Solutions-oriented and proactive mindset;
Fluent in Russian and English, German or French would be a strong asset;
Switzerland resident.
Also :
... you are ready to invest in a human-sized company and you are driven by a results-oriented culture. You would like to contribute to the commercial development of our establishment by bringing your vision of the private banker 2.0.
TOGETHER
We will give you the keys to become a contributor to the success of our company. Your main tasks:
Administer the end-to-end account-opening process, taking into consideration local regulatory specificities;
Secure strict follow-up of documentation (pending items, middle office and etc.);
Understand client documentation, internal processes of bank and RM and process workflow requests in the systems;
Close coordination with the RM and internal departments to resolve different daily tasks, risk and compliance matters etc. Assist documentation flows.
Details : Zurich, permanent contract, starting date to be agreed
Interested?
We look forward to hearing from you! Please send your application to Anaïs Frey, HR@oneswiss.com , emphasizing what particularly motivates you.
To apply for this job please visit LinkedIn.