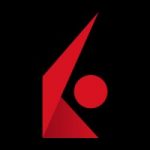 Client Services Representative – New Accounts
Interactive Brokers is seeking several motivated individuals to join our team as an Client Services Representative, supporting the greater New Accounts team in a client service role. This individual is a key component in ensuring that the overall client experience is exceptional, acting as a liaison between our clients and our New Accounts operational and processing teams. This role will be part of a team that is building one of the world's strongest brokerage brands. Interactive Brokers is a global enterprise that employs technology in all aspects of its business to generate prudent, controlled growth.
We are looking for successful candidates who will be motivated, analytical, methodical, and have strong initiative. We can offer a position that will both challenge and reward you, while allowing you to grow within our organization. We look forward to reviewing your online application.
Responsibilities Including But Not Limited To
Respond to incoming client and sales inquiries regarding issues with the online account application and/or documentation requirements for account opening
Assist processing teams with client outreach required to obtain information required for account approval
Review documentation as related to new account applications;
Collaborate with other cross functional teams to assist with account approval and maintenance.
Identify areas of improvement within the online application and account opening process in order to better the client experience and improve New Accounts production
Cross reference multiple databases, ensure that regulatory aspects of AML and KYC are completed prior to opening account;
Follow various regulatory requirements and internal policy and procedures;
Correspond with clients, sales representatives, and internal customer service teams
Qualifications
Bachelor's Degree or Current Student Working Toward Bachelor's Degree (if part-time)
Excellent communication skills
Must be well organized, prioritize effectively, think critically, and have a strong ability to multi-task
Proficient user of MS-Office applications
Self-organized team player with exceptional attention to detail
Multi-Language fluency is a plus, preferably Spanish, Russian, Hebrew, Arabic, and Mandarin
FINRA licensing preferred
Company Benefits & Perks
Competitive salary, annual performance-based bonus and stock grant
Retirement plan 401(k) with competitive company match
Excellent health and welfare benefits including medical, dental, and vision benefits
Wellness screenings and assessments, health coaches and counseling services through Employee Assistance Program (EAP)
Paid time off and a generous parental leave policy
Daily company paid lunch and a fully stocked kitchen with healthy options for breakfast and snack
Corporate events including team outings, dinners, volunteer activities and company sports teams
Education reimbursement and learning opportunities
Modern offices with multi-monitor setups
Company Overview
Interactive Brokers LLC, a subsidiary of Interactive Brokers Group, Inc. (Ticker: IBKR) is a direct access electronic broker serving professionals, frequent traders, institutional investors, financial advisors and introducing brokers. Our clients have access to more than 150 market centers around the world from a single integrated account. Our employees are part of a dynamic, multi-national, fast-paced, results-oriented team that has spent four decades focused on advanced technology and automation that equips our clients with a uniquely sophisticated platform to manage their investment portfolios. We provide our clients with advantageous execution prices, risk and portfolio management tools, research facilities and investment products, at low or no cost, positioning them to achieve superior returns.
Headquartered in Greenwich, CT, USA. IBKR has offices in more than 15 countries across the world.
IBKR is a member of NYSE, FINRA, and SIPC. Interactive Brokers Group brokerage affiliates are regulated by securities and commodities agencies around the world.
Click the link to view a short video with a few words from current Interactive Brokers employees: https://www.interactivebrokers.com/en/index.php?f=31899