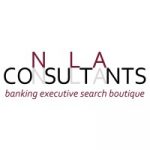 Client Service Officer External Asset Manager (EAM) m/f 100% Market: Eastern Europe
Position Specification
Client Service Officer External Asset Manager (EAM) m/f 100%
Market: Eastern Europe
Location of work
Zurich City
Structure Team
8 Team Members / RM and Client Service Officers
Role/ opportunity
The new person maintains close contact with EAM's and is responsible for their proper order processing (execution, compliance - account openings, etc.) and general support for the RM. With suitability and motivation and a top performance record of at least 2-3 years, the person can also develop into an RM role.
Searched profile
Experience in the EAM business or private banking is mandatory
Language skills: English / Russian fluent ("must") - German nice to have
contact:
Roland Naef
Managing Partner | NLA-Consultants GmbH
Gartenstrasse 25 / CH-8002 Zürich
Tel. +41 (0)43 243 77 50
E-Mail roland.naef@nla-consultants.ch
www.nla-consultants.ch
Note that only shortlisted candidates will receive response - thank you for your understanding
To apply for this job please visit LinkedIn.