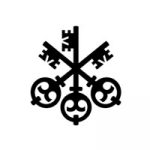 Client Advisor Wealth Management Service Line (60-100%)
Job Reference #
269642BR
Job Type
Full Time, Part Time
Your role
Do you strive for further career development within UBS Wealth Management? Are you looking for an opportunity with a good work life balance? Are you confident in handling national and international clientele and are you profound in multiple languages? Do you appreciate clear and projectable working hours and intend to further develop into a client facing role in the future?
We offer respective next steps for your professional career and interesting part-time vacancies.
Through the implementation of a new service and advisory model within UBS Wealth Management, clients will continue to be covered by their personal client advisor but also to be serviced by our Wealth Management Service Line.
Due to continuous expansion of our model, we are looking for motivated and committed employees for our units who support the client in the execution of their daily tasks.
You will either:
be responsible for answering and executing single-handed client requests via phone and other channels, take care of general banking services, stock market orders, payments, and respective coordination of client meetings for our client advisors
be proactively contacting Wealth Management clients
be guiding and explaining our digital offerings to our clients
provide top-notch services to our Wealth Management clients
comply with all regulations, guidelines and standards, contributing to an effective risk culture
work occasionally in another UBS's building in Switzerland to develop your internal network

Your team
You will be working in UBS Wealth Management Service Line team in Renens, Lausanne or Carouge (Geneva). We will provide you with a modern working environment and are a dynamic, inspiring and communicative team who strives for mutual support and close collaboration with other UBS teams in other locations.
Your expertise
several years of experience as a client advisor assistant in Wealth Management, client advisor at a bank branch or any equivalent position with client experience
profound knowledge of banking services and products as well as solid investment and transaction know-how
excellent communication and written skills in Spanish and English. Any other national and international language such as French, Portuguese, Russian, Arabic are assets
communicative, motivated and team spirit oriented
able to assess new ideas, provide implementable solutions and see it through
autonomous, resilient, reliable and responsible
results-oriented, quality obsessed and efficiency oriented
eager to work in a dynamic and demanding work environment which is constantly changing

About Us
UBS is the world's largest and only truly global wealth manager. We operate through four business divisions: Global Wealth Management, Personal & Corporate Banking, Asset Management and the Investment Bank. Our global reach and the breadth of our expertise set us apart from our competitors.
With more than 70,000 employees, we have a presence in all major financial centers in more than 50 countries. Do you want to be one of us?
How We Hire
This role requires an assessment on application. Learn more about how we hire: www.ubs.com/global/en/careers/experienced-professionals.html
Join us
At UBS, we embrace flexible ways of working when the role permits. We offer different working arrangements like part-time, job-sharing and hybrid (office and home) working. Our purpose-led culture and global infrastructure help us connect, collaborate, and work together in agile ways to meet all our business needs.
From gaining new experiences in different roles to acquiring fresh knowledge and skills, we know that great work is never done alone. We know that it's our people, with their unique backgrounds, skills, experience levels and interests, who drive our ongoing success. Together we're more than ourselves. Ready to be part of #teamUBS and make an impact?
Disclaimer / Policy Statements
UBS is an Equal Opportunity Employer. We respect and seek to empower each individual and support the diverse cultures, perspectives, skills and experiences within our workforce.