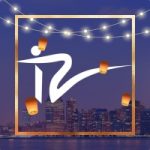 Clerical Assistant III
Languages:
Spanish( Speak , Read )
Russian( Speak , Read )
Shift Time:
8:00 AM - 4:00 PM
Department:
4224262000 : PUBLIC HEALTH SERVICE
CON01
: IDA G. ISRAEL COMMUNITY HC
Skills:
Required
EPIC

GENERAL CLERICAL

TYPING

FILING

EXCELLENT CUSTOMER SERVICE SKILLS
Additional
KEYSTROKES

CORRESPONDENCE

MICROSOFT OFFICE

CLERICAL

DATA ENTRY

OFFICE MEDICAL
Minimum Degree Required:
Completed High School (Diploma or GED)
Duties:
Clerical w work, including filing, data entry, reception w work, schedule meetings, typing and preparing correspondence, indexing, operating office equipment (fax, computer, photocopier), and other clerical functions. 50 keystrokes per minute, Microsoft Office know ledge intermediate level. Interpersonal skills, both verbal and w written. Excellent customer service skills. Performs data entry and general clerical duties. Maintains professional demeanor. Liaisons w with nurses, physicians and staff. Ability to interact w with patients all day.
High School Diploma/ GED - required Prior medical office knowledge of medical terminology - preferred
Languages:
Spanish( Speak , Read )
Certifications & Licenses:
medical terminology
Skills:
Two years of experience
Minimum Degree Required: Completed High School (Diploma or GED)
City: Brooklyn
Schedule:
Start Date: 02/06/2023
Hours Per Week: 40.00
Hours Per Day: 8.00
Days Per Week: 5.00