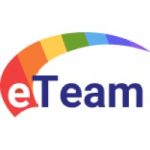 Clerical Assistant III (000299)
Shift: 8 Am to 4 PM




Pay Rate: $22/Hr on W2




Russian or Spanish Speaker


Duties:
Clerical w work, including filing, data entry, reception w work, schedule meetings, typing and preparing correspondence, indexing, operating office equipment (fax, computer, photocopier), and other clerical functions.
50 keystrokes per minute, Microsoft Office know ledge intermediate level.
Interpersonal skills, both verbal and w written.
Excellent customer service skills.
Performs data entry and general clerical duties.
Maintains professional demeanor.
Liaisons w with nurses, physicians and staff.
Ability to interact w with patients all day.
Skills: