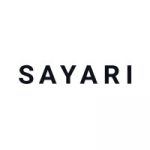 China Analyst (UK Based)
ABOUT SAYARI
Sayari is a venture-backed and founder-led global corporate data provider and commercial intelligence platform, serving financial institutions, governments, legal and advisory service providers, journalists, and commercial enterprises. Thousands of analysts and investigators in over 30 countries rely on our products to safely conduct cross-border trade, research front-page news stories, confidently enter new markets, and prevent financial crime.
Our company culture is defined by a dedication to our mission of using open data to prevent illicit commercial and financial activity, a passion for finding novel approaches to complex problems, and an understanding that diverse perspectives create optimal outcomes. We embrace cross-team collaboration, encourage training and learning opportunities, and reward initiative and innovation. If you enjoy working with supportive, high-performing, and curious teams, Sayari is the place for you.
POSITION DESCRIPTION
The Solutions team at Sayari has mastered the use of public data in complex investigations and wants to help others do the same.
Our Solutions team are first and foremost expert analysts. They thrive on tackling tough investigations and uncovering critical insights that others might miss. But Solutions analysts are also quick thinkers and intuitive communicators, who know how fulfilling (and fun!) it is to share their knowledge with others.
At Sayari, Solutions analysts ensure that our customers love using our products and see us as an integral partner in their core missions. In this, they unite curiosity, expertise, and a deep appreciation for how our data and tools can drive more effective investigations. Success in this position is measured by the impact on the customer's mission and the growth of engagement within accounts.
Candidates must be located in the UK, and candidates in London are strongly preferred. We are a hybrid workplace and welcome candidates who prefer flexible work from home and/or office; our London team regularly works together in the office twice a week, and we will give preference to candidates excited about that in-person collaboration. This role requires periodic (~1-2x per month) travel to customer sites and/or priority conferences and events.
WHAT YOU WILL DO:
Become a trusted partner for our customers, helping them leverage Sayari products and expertise to advance mission-critical investigations, analytical projects, operations, and training
Develop and deliver capability briefings and other materials that represent solutions to priority investigative challenges, in support of prospective customer engagements
Design and deliver trainings and collaborative workshops; adapt select trainings for a public audience for our investigative Master Class webinar series
Conduct innovative, complex public data investigations from concept to deliverable, utilizing Sayari's data and products and drawing on resources from across Sayari departments
Maintain breadth and depth of expertise on critical and emerging financial crime compliance, enforcement, and risk management issues
Leverage product analytics to ensure successful user experience and adoption
Coordinate with Revenue and Marketing teams to ensure we are driving positive outcomes and proving the value of Sayari products
REQUIRED SKILLS & EXPERIENCE:
3-5+ years of experience in China investigations or open-source research, including at least one of the following: military and defense, export/import controls, sanctions, financial crime
1-5+ years of experience and a track record of success in customer interactions and/or briefings, including Q&A and responsive discussions
Native or professional fluency in Chinese
Well-versed in our customers' greatest financial crime compliance, enforcement, and risk management challenges
Strong communicator with the ability to share complex insights in clear, concise, engaging ways
Identifies challenges before they arise and works proactively and creatively to address them
HELPFUL SKILLS & EXPERIENCE:
Experience using global public records in complex investigations
Experience with DoD or military intelligence missions
Experience designing or delivering training to government analysts and investigators
Professional fluency in one or more priority languages (Russian, French, Arabic, Spanish)
Benefits
Limitless growth and learning opportunities
A collaborative and positive culture - your team will be as smart and driven as you
A strong commitment to diversity, equity & inclusion
Exceedingly generous vacation leave, parental leave, floating holidays, flexible schedule, & other remarkable benefits
You will be eligible to participate in a UK pension plan with a company sponsored match at the end of the year
Outstanding competitive compensation & commission package