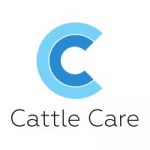 Chief Operating Officer
🐄at Cattle Care
Using Artificial Intelligence we increase revenue of dairy farms, decrease GHG emissions, antibiotics and hormone usage. We secured $2M in funding from serial angel investors and domain experts.
We have 50 paying customers, $1M ARR, our company has grown 3X in 2022 and hit break-even. We are looking for COO helping us scale the business to $10M ARR.
Job description:
You will be in charge of:
Our product delivery to our customers. That includes managing inner and hiring external IT operations teams and camera installers to be sure all the necessary videos and images are delivered to the clouds.
Data processing —optimisation and improvement of existing business processes. Ensure effective recruiting, onboarding, professional development, performance management, and retention in the processing team.
Operations P&L — optimise costs, plan and execute budgets, gross margin is going to be one of your key metrics.
Legal part of the operations — all inner agreements with employees, contracts with exterior IT teams, NDAs, SLAs, contracts with our customers, invoicing etc. You will ensure compliance with national and local business regulations, and take appropriate action when necessary.
You will collaborate with CEO in setting and driving organizational vision, operations strategy, and hiring levels.
As the COO you will be in charge of company process efficiency, meaning that Sales and Customer Success will be reliant on you upon product delivery.
While you won't be fundraising directly, as the Operations head, you will spend time with the CEO to establish a process there.
You will NOT be in charge of marketing, sales, Customer Success, product and fundraising.
Skills / experience we're looking for:
3+ years of managing 50-150 people teams in startups or tech companies, preferably B2B
Production planning, agile methodologies
SaaS experience, owning the operations P&L
Fluent in English
Fluent in Russian
Solid grasp of data analysis and performance metrics, ability to talk to both farmers and developers
Passionate about food and agtech
Would be a plus:
International business experience
Exposure to agriculture and food industries
Our team is spread out between California and Istanbul, living in between these time zones is a must have. We communicate asynchronously, work autonomously, and take ownership of our work.
Benefits:
Competitive salary
Solid equity chunk 1%+
To apply for this job please visit LinkedIn.