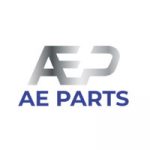 Chief Accountant
A company, 30 years on the market, engaged in the distribution of spare parts for cars is looking for a Chief Accountant.
Main responsibilities:
- Organization and control of FEA;
- Conducting foreign exchange transactions;
- Reporting to public authorities;
- Completion of audits, interaction with tax authorities (responses to claims);
- Organization of document circulation, control;
- Advising employees of the organization within the framework of partial documentation, negotiating contracts and assessing tax risks;
- Analysis of contracts in terms of accounting and tax accounting, economic optimization and tax consequences;
- Tax consulting and tax reporting.
Qualifications:
- Experience in foreign economic activity (import) from 5 years;
- Working experience as an accountant in Germany;
- Experience with the EAEU and EU;
- Experience with VAT;
- Understanding the economics of financial issues;
- Experienced user 1C: 8.2, 8.3; MS Office (Word, Excel);
- Deep knowledge of tax and accounting;
- Higher economic education;
- Ability and willingness to work with a large amount of information;
- Fluent German, English (Russian language is an advantage).
Schedule: 5/2, 09:00 - 18:00, weekends: Saturday, Sunday.
Salary: is being discussed.
Location: Bitterfelder Str. 12, 12681 Berlin.
To apply for this job please visit LinkedIn.