Archived (not relevant)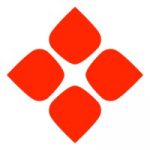 Chat Text Generator Egyptian Arabic
Linguistics Chat Text Generation Egyptian Arabic United Kingdom
Be an Appen Contributor!
Appen is a global leader in the development of high-quality, human-annotated datasets for machine learning and artificial intelligence. Appen brings 25 years of experience capturing and enriching a wide variety of data types including speech, text, image, and video. With deep expertise in more than 180 languages and access to a global crowd of over 1 million skilled contractors.
When you work on our projects, you are helping develop responsible, unbiased AI.
Project Overview:
The purpose of this project is to aid in building a machine-learning model which can be used for language identification.
We are looking for native speakers of each required language (Arabic (Egyptian), Arabic (Levantine), Arabic (Gulf), Farsi (Iranian Persian), and Russian) who can use our web tool to create up to 10 short SMS-style chat conversations around an individual topic, playing both sides of the conversation.
· Flexible working hours
· Work from home setup
Requirements:
· A native speaker of each required language (Egyptian Arabic)
· Computer/laptop device with stable internet access
Interested? Join our team now!
Apply Now:
What to expect when you register:
· Create an Appen Account
· Choose Egyptian Arabic (United Kingdom) as your primary language.
· Complete your profile and project registration [5 min]
· Study the provided guidelines [at your own pace]
· Agree to confidentiality and ways of working rules.
· Pass the quiz.
Thank you and we hope to work with you soon!
"Appen has a diverse, inclusive culture that is vital to our mission of helping build better AI. We offer opportunities for individuals of all abilities and backgrounds."