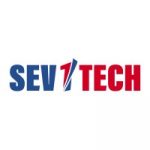 Change Manager
Sev1Tech, LLC. is seeking a Change Manager with experience in enterprise-wide technology refresh projects supporting end-user workstations, laptops, and Active Directory accounts. This is a hybrid on-site/remote role supporting one of our premiere customers in the Westminster, CO area. The ideal candidate will possess a background in technology, experience creating concise communication plans for user roll-out, curating work instructions for new migration workflows, taking point on needs assessments, onboarding preparation sessions, and post user migration follow-up. Additionally, we are seeking a candidate with superior customer service skills, someone who is team-oriented and one who has a proven history of successful Change Management rollout projects.
What You'll Do

Lead and assist with the development, implementation, and execution of migration strategies, communications, and analysis of organization and team requirements throughout the lifecycle of the migration .
Be the single point of contact for all front-facing communication, coordination, and educational activities related to the migration process.
Lead and support processes related to needs assessments, analysis of job-family impacts, risk analysis planning, change-champion engagement, training, and support channel monitoring.
Assist and advise on all pre-migration planning efforts from a change management perspective, ensuring sound change management principles are incorporated into all phases of the planning process.
Create and maintain a communication strategy and plan.
Generate, distribute, and manage all group and individual migration related communications. Individual communications include schedule confirmations, reschedule and migration wave changes, and equipment confirmations in advance of the end-user's tentative migration date.
Plan and conduct manager and/or team specific kickoffs, workflow analysis, deep dives, pre-migration preparation, post-migration feedback, and ad-hoc meetings as required or at the direction of the Project Manager.
Manage the Change Champion program. Act as the primary point of contact for all organizational and team migration Change Champions. Ensure an effective program through the development of educational products and regular engagement with advocates.
Maintain, update, and generate end-user informational products to include job aids, "how-to-guides" and SharePoint bulletins.
Lead and support process improvement activities and events at the direction of the Project Manager.
Perform other duties as necessary

Salary Range: $85,000 – $110,000 DOE
Minimum Qualifications

Bachelor's degree in Business Management, Business Administration, Organizational Development, or Leadership and Change Management, or related field
5+ years of experience in Change Management
Strong experience and knowledge of change management principles, methodologies, and tools
Experience in delivering change management within an IT environment
Excellent written and verbal communication skills required. Ability to communicate with both senior leadership as well as individual contributors
Proven and demonstrated analytical skills
Experience leading strategic change initiatives
Possess a strong attention to detail
Proven relationship-building skills

Clearance Level:
Must be able to provide proof of U.S. Citizenship; Local candidates only within commutable distance
Desired Qualifications

Certifications: Change management training / certifications, Prosci (Asset), ITIL Foundations (Asset), Agile foundations (Asset), PMP (Asset).
Certified Change Management Professional: CCMP
Previous experience in a consulting organization and/or relevant, distinguished industry experience is an asset.

About Sev1Tech LLC


Founded in 2010, Sev1Tech provides IT, engineering, and program management solutions delivery. Sev1Tech focuses on providing program and IT support services to critical missions across Federal and Commercial Clients. Our Mission is to Build better companies. Enable better government. Protect our nation. Build better humans across the country.
Join the Sev1Tech family where you can achieve great accomplishments while fostering a satisfying and rewarding career progression. Please apply directly through the website at: https://careers-sev1tech.icims.com/jobs/intro?hashed=-625979001 #joinSev1tech
For any additional questions or to submit any referrals, please contact: dorian.mcgarry@sev1tech.com
Sev1Tech is an Equal Opportunity and Affirmative Action Employer. All qualified applicants will receive consideration for employment without regard to race, color, religion, sex, pregnancy, sexual orientation, gender identity, national origin, age, protected veteran status, or disability status.