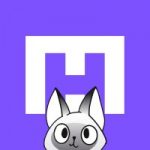 CEO's Lifestyle manager (Personal Assistant)
Hey-hey! My name is Yury Vilenskiy and I'm looking for a lifestyle manager (personal assistant).
I'm an entrepreneur whose mission is to erase borders between countries for highly-skilled professionals. Three years ago I co-founded Hello Move - immigration platform that supports immigrants throughout their relocation process. Now Hello Move is a rapidly growing startup with a team of 35. Many top-tier media such as Forbes, Dutch Financial Times, Stern, regularly mention us in their articles. This year I entered the Forbes 30 under 30 list along with many other talented entrepreneurs and creators.
One of my key values is Focus. I'm building a great company that'll change the lives of millions of immigrants. If I want to achieve that, I have to focus on my company's development and delegate all my daily routine to someone I can trust.
What's this position about?
To make the long story short, the purpose of a lifestyle manager is to let me concentrate on building a company by covering all unrelated tasks, such as (but not limited to):
Agenda and tasks management.
Managing most of the spheres of my life (sport, food, health, accommodation, sleep, free time, etc.). I expect everything to be managed.
Travel support.
Business correspondence.
Managing finances.
Preparing peoples profiles for important meetings, assist in communication strategy.
Solving unsolvable.
Etc, etc, etc.
That's clearly not a 9-5 job. You should be in contact off-hours, be ready to solve sudden issues. I work a lot, and probably you'll adjust to my agenda. It all pays off though, as you can't imagine how much you'll grow just by working with me, as my speed is insane.
That's your dream job if:
You're an experienced personal assistant.
Can make perfect order out of chaos. You're an extremely systematic person.
Know that even unsolvable situations have a solution. And you manage to quickly find it.
Excellent written and spoken English (C1 or above). Knowing Dutch and/or Russian are advantages, but are not required.
Ready to be selected from a large number of candidates and consider yourself the best for this position.
Looking for not just a job. You want to be a part of something bigger - we're changing peoples lives. For real.
The salary range is €1500-€2000 a month depending on your experience.
This position is remote, however, it is a great advantage if you're in the neighbourhood of Den Haag, as sometimes your presence might be needed (in case of emergencies or meetings or offline tasks). Your employer will be a non-NL legal entity, which means that legally you'll be self-employed (service agreement) - please, note that.
To apply for this job please visit LinkedIn.