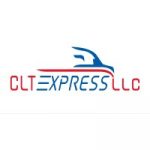 CDL A Truck Driver
We're excited to announce that CLT Express LLC is expanding our fleet with new trucks, and we're looking for experienced drivers to join our growing team. As an asset-based carrier, we're committed to serving our customers and delivering high-quality service with professionalism, efficiency, and reliability.
As a CLT Express driver, you'll be an important part of our expert team of drivers, dispatchers, and in-house mechanics, with the support you need to do your job safely and effectively. We offer flexible home time with the option to be home bi-weekly or run for longer periods, and we speak multiple languages including English, Spanish, and Russian. Plus, we pay our drivers weekly!
Through years of experience, we've come to understand that exceptional service begins and ends with knowledgeable and approachable professionals, and that's why we have a rigorous hiring process. We're confident that our team is the best in the business, from our hardworking drivers who go the extra mile to our dedicated dispatchers who ensure seamless operations every step of the way.
Our company prides itself on delivering projects on time and to the highest quality standards. We're committed to providing a personalized service, competitive pricing, and exceeding customer expectations. To ensure we deliver on these promises, we have a team of in-house mechanics to keep us moving safely and efficiently. We also have 24/7 dispatch to address all of your questions, no matter the time of day.
At CLT Express, we understand that urgent and last-minute loads can happen at any time. That's why we have extra trucks, trailers, and drivers in our reserves to ensure we can always cover those unexpected loads without any delay.
With a focus on excellence, reliability, and customer satisfaction, CLT Express is the perfect partner for your transportation needs. Join us today, and let's work together to get the job done right!
The Basics:
Full Time, OTR
Home Bi-Weekly or run as long as you, please
We speak multiple languages
Paid Weekly!!!
Requirements:
Do you have at least one year of Class A Tractor Trailer driving experience?
Do you have a valid CDL driver's license?
Are you able to pass a drug and alcohol test?
Are you willing to comply with all DOT regulations?
Do you have a clean driving record with no major violations or accidents in the past three years?
Are you willing to work full time and be on the road for extended periods?
Are you comfortable driving in various weather and road conditions?
Are you available for occasional weekend work?
Are you fluent in English and able to communicate effectively with team members and customers?
If you're an experienced driver looking for a reliable and rewarding truck driving job, we invite you to join the CLT family. Apply now and let's start working together to get the job done right!
To apply for this job please visit LinkedIn.