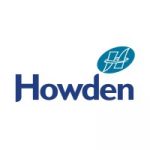 CCUS Business Development Manager – EMENA
The Big Picture
Howden are a global engineering business who focus on providing clients with industrial products that help multiple sectors improve their everyday processes. Howden's core focus is on providing quality solutions for air and gas handling, and have over a century of experience in doing so.
As a CCUS Business Development Manager, you will align and coordinate the full range of our CCUS offerings across all relevant applications. You will grow our regional market footprint in CCUS through the development of strong internal networks and management of interaction and collaboration with all relevant Howden product teams, supply chain and regional sales teams. Also, you will facilitate an aligned approach with key EPC's and end users throughout EMENA through strong collaboration with the product groups. You will drive the internal "One Howden" approach for CCUS in this way simplifying and clarifying our full CCUS offering for customers.
What Needs To Be Done?
Through the development of both strong external (key EPC account management/end user) and internal relationships and networks – align the Howden Carbon Capture Utilisation and Storage (CCUS) product offerings and simplify our customer's view on Howden's full suite of CCUS solutions
Help position Howden as the preferred supplier, with a "One Howden" approach across multiple products with target customers to maximise revenue generation
Position Howden as the supplier that is "easy to do business with" and able to provide multi-option New Build offerings partnered with a service and aftermarket suite of solutions
Consistent collection, analysis and improvement drive based on both customer and internal VOC
Direct involvement and feedback on product development market requirements
Contribution to setting product development and consequently supply chain priorities based on VOC and project win/loss analysis
Provide a voice for EMENA on Howden's global CCUS vertical platform, driving inter-regional collaboration
Develop, manage and communicate the project funnel, identify gaps and drive improvement of the sales funnel in underrepresented applications and with underrepresented customers
Provide market intelligence on key drivers, trends and demands with regards to product and or solutions offerings/ structure and market price level
Manage and grow a collaborative relationship with key customers, through strong alliances with Howden's relevant product groups, and with CCUS leaders in other regions
Drive EPC/end user relationships through ownership of the VOC process
Ability to achieve buy-in with senior leadership in order to drive the change required
Define the EMENA CCUS mission and drive its implementation across sales, product and support functions – clearly communicate the mission to our customer base

What Do You Need To Bring?
Ability to assess the market/customer demands and competition landscape and translate to Howden business needs
Ability to easily connect with key, senior/relevant stakeholders in order to influence equipment design – understanding that end user relationships can drive this
Understanding of critical CCUS processes and how the Howden portfolio can support them
Good technical competencies and ability to link with Howden portfolio
Minimum of 5+ years in a comparable international industrial technical sales environment
BA/BSc or comparable experience
Multilingual Skills, in particular: French, Italian, Spanish or Russian would be an asset

What Will You Get In Return?
You will have the opportunity to work for a global engineering organisation in a challenging and dynamic role with great development opportunities. We offer a competitive salary along with a great benefits package.
The advantages of working at Howden:
Worldwide business – Liaise with our colleagues in 27 countries.
We offer global and local opportunities – 6000 employees and world leading engineers, who create cutting edge developments – You will be a part of over 160 years of innovation and development that continues today with our digital solutions. At Howden we have a strong corporate identity and purpose – You will be a member of our team, shaping the future of the world and tackling some of the most pressing issues facing the planet.
Our products and organisation are Revolving Around You – Our culture promotes individual development to enhance our most important asset – our people
#HYBRID