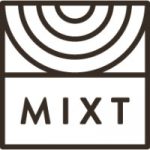 Cashier
Job Details


Level
Entry
Job Location
Split 03: Russian Hill - San Francisco, CA
Position Type
Full-Time/Part-Time
Education Level
None
Salary Range
$17.00 - $19.00 Hourly
Job Shift
Day
Description


Come
thrive
with us!
The growing family of MIXT and Split restaurants is looking for talented
Cashiers
to join our team! We would love to meet you if you are passionate about food, truly care about guest satisfaction, and thrive in a fast-paced environment. If this sounds like you then you will fit right in our food-loving, people-centric, high-achieving culture!
Our team is what makes us great, we are looking for the right people with great personalities to join us! Experience is great but we are happy to train the right team member for the position.

What We Offer

$17-19/hour plus $2.50 in historically average hourly tips!
PPO health insurance plan (no premiums for the employee!)
Dental/Vision Insurance
Paid sick leave
401k with company match
Pre-tax spending accounts- health care, family care and commuting costs
Free, fresh, and healthy meals during your shift
Discounted pair of quality non-slip shoes
Opportunity for career advancement!

What We're Looking For

Friendly, energetic, personable attitude
Strong passion for providing great customer service with a customer-first mentality
Strong time management and organizational skills
Interest in learning more about our culture and values
Ability to work quickly, multi-task and embrace and learn new information
Fully vaccinated against Covid-19

What You'll Be Doing

Provide an enthusiastic and friendly customer experience
Maintain a "customer-first" attitude while working with a sense of urgency
Operate a POS system, facilitate guests' transactions, answer questions and resolve issues
Increase sales through up-selling and sign up guests for our Rewards program
Maintain and organize online orders, 3rd party transactions, and pick-up areas
Maintain front of the house cleanliness by taking out trash, bussing, and cleaning tables
Maintain knowledge of the seasonally changing menu, and communicate ingredients to guests with dietary restrictions
Follow all food and safety standards
Complete all required cleaning tasks
Keep a professional overall presentation, by modeling friendly, respectful and business-appropriate communication with coworkers and customers.
Maintain a clean and well-groomed personal appearance and adhere to our uniform policy.
Additional duties needed and/or assigned by your Manager.

As a company, we are passionate about
4 key things
: our
food
, our
people
, our
customers
, and our
planet
. We believe in serving delicious, high-quality, sustainably sourced food that is convenient and supports a healthy lifestyle. We want our employees to thrive so we pay above-market wages, provide excellent benefits for all, and are focused on the development of each of our team members based on their individual goals. Our customers are at the center of all the decisions we make, and we strive to get them the food they crave quickly and conveniently. Through all that we do we also take care to make environmentally sustainable decisions, we are committed to reducing waste, sourcing sustainably, and ensuring that we are evolving as new sustainable options become available.
The above statements are intended to describe the general nature and level of work being performed by people assigned to this position. Job responsibilities can change according to the operational needs of the business.