Archived (not relevant)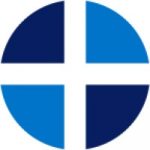 Case Manager/Program Assistant
Job Details
Job Location
87 North Clinton Ave - Rochester, NY
Education Level
High School Diploma or GED
Case Manager and Program Assistant
General Description
Under general supervision, provides bilingual case management and direct services to older refugees, their families and caregivers. Also assists with presentations and outreach and general program operations.
Bilingual in Somali, Nepali, Karen, Urdu, Dari, Ukrainian or Russian language required.
Essential Duties and Responsibilities include the following, other duties may be assigned:
Provide care management to eligible participants.
Secures referrals through outreach and screens them for eligibility.
Completes intake paperwork.
Completes comprehensive in-home assessments to determine needs.
Creates and implements care plans that meet client needs and preferences
Monitors and reassesses care plans as needed.
Provides information and referral, advocacy, benefit and entitlement counseling.
May provide professional support to other staff and serve as a consultant instead of the lead care manager on a client case.
Participates as a member of the inter-agency team.
Participates in all CFC/SORP partner/Refugee Dept/STAR/Eldersource/NYConnects staff meetings and training as requested.
Participates in Quality Assurance activities.
Accepts and seeks guidance and clinical supervision.
Networks with and cooperates with all CFC, STAR, Refugee Dept/Eldersource/NYConnects, & SORP team members.
Completes required monthly, quarterly, annual reports and enters data into database in a timely manner.
Participates in the planning and provision of cross training/community education presentations about aging and refugee related issues, & community socialization activities for participants.
Transports participants as necessary and provides assistance.
Completes and maintains accurate activity records such as mileage and units
Keeps vehicle in good condition and driving skills up to date per agency policy
Adheres to agency financial policies when assisting clients with shopping/banking
Maintains up to date professional knowledge of the geriatric field, refugee services field, community services, entitlement benefits, clinical skills and competencies through reading, workshops and conferences.
Awareness of and active support of the Agency's Mission, Vision, Values and Strategic Plan. Including, but not limited to, supporting the Agency's Core Competency initiatives of being Collaborative and Community Focused, Innovative and Entrepreneurial, and Culturally Competent and Diverse.
Assists with the planning and implementation of community events and cross trainings.
Other duties as requested by supervisor.
Qualifications
Qualifications
Education: High School Diploma or equivalent. Bilingual in Somali, Nepali, Karen, Urdu, Dari, Ukrainian or Russian language required.
One year practical experience working with individuals who are part of refugee populations preferred.