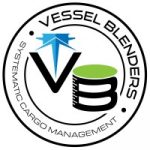 Cargo Superintendent / Petroleum Loss Control
The Cargo Superintendent represents our client's interests, from the field and onboard vessels, by coordinating with all parties to insure accuracy, and efficient operations during the loading, onboard blending and discharging of petroleum cargo to and from maritime vessels.
This position requires effective leadership and influencing skills, strong planning & problem solving abilities and discerning attention to detail, to provide the highest level of proactive customer service and professional project management.
This is a shore-based, field-oriented position located in Houston, TX. To apply for this position, use the link at the bottom of this page.
RESPONSIBILITIES:


Customer Service

Achieve high levels of customer satisfaction on all assignments. Understand our Client's objectives to be able to effectively represent their interests, anticipate their needs and advance their agenda
Frequently check for, and promptly reply to emails, text messages and phone calls
Consult with and notify Client and Office regarding project status and schedule, delays, interruptions, anticipated challenges, and successes! Utilize sound judgment to assess urgency of issues and determine appropriate means of, and times to, communicate


Project Management
Establish yourself as the primary contact with relevant parties for each assigned vessel, take ownership of the assignment, managing all aspects from berthing to sailing, to achieve client's objectives
Be organized, manage your time & duties to continuously manage your assignment proactively

Identify and prevent potential issues & risks as far in advance as possible
Anticipate common challenges to prevent or overcome them
Strategize how to improve & expedite upcoming operations. Research alternate plans/scenarios

Be an active participant to influence success and the project proceeding according to plan

Confirm plans are understood by all parties, during all stages, particularly after staff/shift changes
Provide advance notice to other parties to insure their timely participation in operations. If you question their ability to meet expectations, escalate the issue as necessary to insure performance
Actively monitor and evaluate operations, and performance by other parties, in real time
In the event of unexpected results, expedite the collection of facts to accurately assess the situation. Utilize sound judgment to either implement a solution, halt operations, or seek counsel

Create and maintain a current project schedule with estimated times of completion for each phase
Collect and file required documents, and keep worksheets and tools current in near real time. Adhere to company standards and naming conventions. Expedite internal project closeout process


Cargo Management

Track vessel movement, attend and participate in Key Meeting
Pre-check all products available volumes at the beginning of assignments, quantify and report any shortages, overages & instances where nominated quantities may result in stops in undesired locations
Identify, investigate and report any in-transit differences prior to commencing operations
Independently calculate, and then confirm planned stops with all relevant parties to insure consensus and a coordinated effort. Re-confirm stops with all parties prior to reaching them
Independently calculate planned and actual product volumes, converting between units of measurement and between observed and net volumes, while accurately compensating for line adjustments, VEF, and other factors as necessary
Verify accuracy of line displacements, gauging and sampling. Visually check sample quality
Prepare Vessel Cargo Distribution Plans to insure cargo is distributed accurately to each vessel tank, and that the overall loading is compliant with the vessel and voyage requirements and limitations
Insure that the vessel crew understands the plan, and their responsibilities during its execution
Investigate and report apparent differences and provide explanations for suspected causes


Requirements

REQUIRED QUALIFICATIONS:
Prior Industry Experience as Either:

Master Mariner, Chief Officer or Deck Officer of an Oil/Chemical Tanker
Petroleum Loss Control Representative, or Sr. Petroleum Inspector, or Terminal Operator

Bachelor's Degree
Maintain Active TWIC, valid Driver's License, Reliable Transportation and continuous Internet Service
Currently authorized for extended work in the United States (Citizen or Permanent Resident)
Acceptance of the schedule inherent to the maritime/petroleum industry (frequent changes, delays, extended hours, nights, weekends & holidays). Some travel required.
Extraordinary attention to detail, accuracy & timeliness. Able to be held to high standards and perform
Self-motivated, requiring minimal supervision. Inherent desire to exceed expectations
Excellent analytical & problem solving skills to investigate issues, assess complex variables, identify source causes and offer solutions
Strong written & verbal communication. Skilled at authoring professional & informative, yet concise emails. Fluent English. Able to effectively communicate with non-native English speaking vessel crews
Strong Computer, Software & Smart Phone Proficiency. Apple Mac OS & iOS preferred
Able to climb ladders, stairs & vessel gangways. Able to effectively see and maneuver under / over / through or around obstacles present on vessels and in terminals, including stairs, deck/wall/ceiling protrusions, low clearance areas and low traction areas, frequently in low light environments


DESIRED/BONUS QUALIFICATIONS:


Candidates fluent in
Hindi
,
Russian
,
Tagalog
or
Spanish
is helpful, but not required
Benefits

Base Salary + Incentive Plan
Comprehensive health coverage (medical, dental, vision, employee assistance)
Generous 401(k) retirement plan with company contributions
Short & Long Term Disability, Worker's Compensation & Life Insurance
Paid Time Off
Travel reimbursements, when required to travel outside the Greater Houston Area