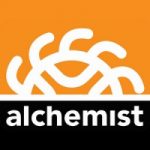 CalFresh at Farmers' Markets Program Manager
CalFresh at Farmers' Markets Program Manager, Full-Time, Sacramento, CA
About the Role: The CalFresh at Farmers' Markets Program Manager plays a key role in ensuring that local farmers' markets are truly accessible for everyone in the community by maintaining and expanding the ability of CalFresh participants to use EBT to shop for groceries at farmers' markets. This work not only helps food-insecure households to access and afford nutritious fresh produce, but also supports small and midsize farms in the region by enabling them to accept EBT. In 2022 alone, Alchemist facilitated over $1 million in farmers' market purchases with CalFresh and the Market Match nutrition incentive program. If you have a passion for food justice, local food systems, and community development, this position might be a fit for you.
Expected Hourly Commitment: Full time, 40 hours/week, non-exempt.
Compensation: $60,000/year.
Benefits:
3 weeks' vacation/PTO annual accrual (amount increases with length of service)
100% company paid Dental, Vision and "Silver Level" Health insurance for the employee
10 paid holidays annually
Minimum 1 day paid volunteering time off
5 sick days accrued annually (up to 120 hour accrual limit)
Professional development opportunities and growth/advancement potential.
Schedule: Monday-Friday, occasional weekend days when necessary.
To Apply:
Do NOT apply via LinkedIn. Fill out the application form and upload resume and cover letter at https://alchemistcdc.org/calfresh-manager-form/
Location: Telecommute/remote work possible at least two days/week after 90-day provisional period. Approximately 10% of work will take place at various farmers' markets and community sites in Sacramento, and occasionally Yolo, Counties. These outdoor sites operate year-round and in varying weather conditions. Office location is in the Oak Park neighborhood of Sacramento CA (95820).
Start Date: This posting has no set expiration and will be closed upon being filled. We are looking to hire for this position with urgency and applications will be reviewed as they are received. We expect that the selected candidate will start immediately after accepting an offer, however, we will work with the selected candidate to accommodate giving notice with an existing employer.
About Us:
Alchemist CDC is a mission-driven organization that connects Sacramento area communities to land, food, and opportunity – toward a vision in which all neighborhoods are vibrant, equitable, healthy, and diverse. We are best known for enhancing the quality of life in under-resourced communities by improving access to nutritious foods, implementing community-supported public green spaces, and fostering economic self-sufficiency through business entrepreneurship. Recognizing that community residents often have the best insight and ideas for addressing their own community's needs, we see ourselves as building a trellis that provides the structure and support upon which grassroots efforts can flourish and grow. Learn more about our organization and programs at: alchemistcdc.org
Major Tasks:
Supervise, support and collaborate with 6 program staff (2 full time, 4 part time): review timesheets, approve/coordinate time off and shift coverage, maintain safe working conditions, initiate biannual program staff review/feedback process.
Oversee short and long-term project areas including, but not limited to: volunteer coordination, College Corp Fellowship, People to Produce project, annual outreach mailing, Fruit and Vegetable Incentive Pilot, and CalFresh outreach campaigns.
Propose, track and balance program budget
Develop and carry out a fund development strategy to sustain and grow your program, potentially including, but not limited to:
Identify and complete applications for grant funding
Solicit sponsorships and in-kind contributions from businesses/corporations
Carry out/assist with fundraising events
Cultivate individual donors
Social media/Crowdfunding/"peer-to-peer" fundraising
Manage local, state, federal and foundation grant contracts (e.g., tracking progress on deliverables, evaluation data tracking/reporting and impact analysis).
Track and compile evaluation data to demonstrate project and programmatic progress for annual reporting and funding opportunities
Provide support and training to Market Match partners in Sacramento and Yolo counties, conducting periodic site visits.
Stay up-to-date with new policies and regulations that affect CalFresh, Farmers' Markets and local food access via webinars, trainings, community convenings and conferences.
Promote community education and awareness, including connecting with social service agencies, hosting site tours, coordinating printing/mailings, designing outreach materials, and social media campaigns
Represent your program at regional meetings, conferences and to media.
Assist the Executive Director with outreach/communication/posters/white papers, etc., for promoting your program.
Manage day-to-day operations and logistics for CalFresh booth operations at 8 farmers' markets and maintain standard operating procedures for all program functions.
In partnership with the Executive Director, guide the strategic growth of the program to align with Alchemist's mission and vision.
Requirements/Qualifications:
Minimum 3-years of supervisory experience (recruiting, hiring, training, overseeing schedules, and enforcing accountability protocols for staff.)
Minimum 2-years of experience with program management and/or coordination
Experience representing an organization/project in collaborative partnerships or working groups.
Ability to structure program operations in an efficient, effective and inclusive manner.
Must be a self-starter, able to prioritize tasks, meet deadlines, manage time well, be detail oriented with a high level of accuracy, exercise sound judgement and practice excellent communication
Demonstrate a commitment to diversity, equity and inclusion in the workplace and program implementation with strong emotional intelligence and cultural competency.
Be willing to work occasional early mornings (for farmers' markets), and be flexible in your work schedule, willing to fill in on short notice to meet scheduling needs
Must be proficient with Microsoft Excel and Word and Google Calendar
Must have reliable automobile access to use for work, including transporting CalFresh booth equipment (travel reimbursement provided)
Be eager to learn, grow, and collaborate with transparency.
Positive, community-oriented individual.
Desirable Qualifications, but not required:
Demonstrated experience and competency (professional/volunteer/formal education) in a related field (such as CalFresh/EBT, farmers' market operations, food systems).
Strong customer service background.
Experience relevant to managing State or Federal grants/grant-funded projects
Bi-lingual (Especially: Spanish, Mandarin, Cantonese, Russian, Farsi or Pashto.)
Experience with program/project development or coordination.
Familiar with the Sacramento region's geography and demographics.
Familiarity with non-profit work environment.
To Apply:
Fill out the application form and upload resume and cover letter at https://alchemistcdc.org/calfresh-manager-form/
As a management level position, the application process may include two rounds of interviews, and a skills testing component.
**Alchemist CDC has a COVID-19 vaccine mandate policy in place. The selected applicant will be required to show proof of full vaccination (first course + 1 booster) – (or valid verifiable exemption) before their employment begins.Additionally, work at some work sites may require staff and volunteers to occasionally wear a mask.
Additionally, you will be required to complete a criminal background check after a conditional job offer is made. Alchemist CDC will consider qualified applicants with a criminal history pursuant to the California Fair Chance Act. You do not need to disclose your criminal history or participate in a background check until a conditional job offer is made to you. After making a conditional offer and running a background check, if Alchemist CDC is concerned about a conviction that is directly related to the job, you will be given the chance to explain the circumstances surrounding the conviction, provide mitigating evidence, or challenge the accuracy of the background report. Find out more about the Fair Chance Act by visiting theCivilRights Department Fair Chance Act webpage.
Alchemist CDC is committed to diversity, equity and inclusion among its workforce and is an equal opportunity employer:
Qualified applicants will receive consideration without regard to their race, color, religion, sex, sexual orientation, gender identity, reproductive choices, national origin, disability, age, and/or status as a protected veteran. Alchemist CDC anonymizes all resumes and Application form responses before making the first level decisions of which applicants to invite to interview, in order to mitigate any implicit/subconscious bias. Alchemist CDC provides reasonable accommodation to enable individuals with disabilities to perform the essential functions of the position. Please notify us if you need reasonable accommodation for any part of the application and hiring process.