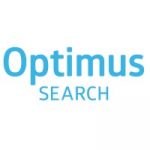 C#.NET Developer for a fast growing multisector startup in Paderborn
C#.NET Developer
Paderborn
Up to €80,000
Are you interested in joining one of the fastest growing startups in Paderborn?
My client has yet again opened the opportunity for a passionate C#.NET Developer to join their team.
Being the market leader for subscription management in Europe they are a vital component of the digital economy in Germany. With a varied portfolio of customers from a variety of different industries, their innovative and market-leading subscription business allows clients to outsource ALL their automated business processes.
So, to serve this upcoming customer growth with high quality, they are looking for YOU to become the part of the R&D team and continue to develop the company platform.
What do you need?
• 2 to 5 years of professional experience as a software developer
• Backend programming experience with C#/.NET
• Frontend programming experience with HTML5, JS, AngularJS (not essential), Bootstrap
• To be friendly! This is a close-knit team of talented people who love coming to work on a Monday. Fun, relaxed and positive people are a perfect fit!
• Knowledge of non-SQL databases
• Language skills: German at native language level, fluent English/Russian
Benefits
• Industry-leading salary and benefits package
• Working with cutting-edge technology
• A strong commitment to personal improvement with training programs and courses
• Expect to escape reality with the whole team for Ski trips during winter & villa holidays in the summer
• A friendly, creative, professional, open-minded, high-energy and family-like atmosphere that will make you look forward to Monday morning
This is a highly anticipated opportunity that will be filled quickly!
Apply today for interviews -nvoitenko@optimussearch.com
To apply for this job please visit LinkedIn.